Make the most of reading aloud with children - Tips and Ideas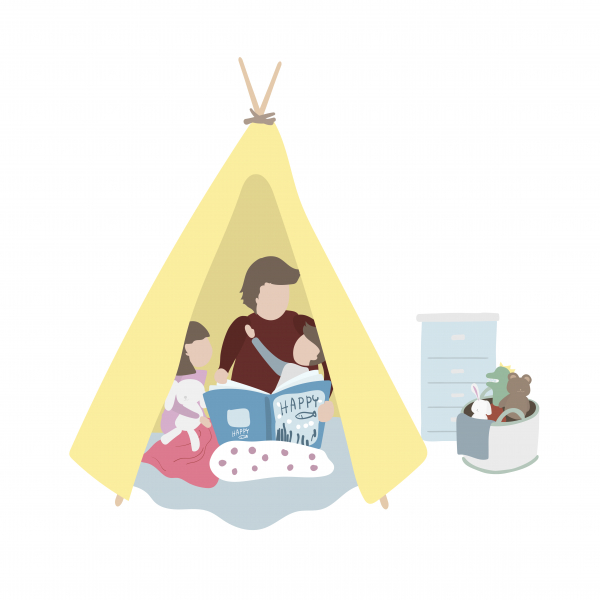 Image by rawpixel.com
Join us in raising readers. Read with your children every day!
Reading books and sharing stories and rhymes regularly with your child from an early age can help create a lifelong reader. It is easy to make reading aloud with your children a fun activity.

Here are some simple tips to get the most out of reading together with your children. These can be used with children of any age!

Tips to Make the most of reading aloud with children

1. Set aside specific reading time. Find a quiet and comfortable place. Turn off all distractions - TV, computers, etc.

2. Pick interesting topics. Reread favorites. Borrow a variety of library books. It would be even better to let the child pick a book. This can show them that you care about their opinions and thoughts, and this can make children more likely to be involved in the book.

3. Have fun and enjoy reading together. Smile, relax and focus on your child. Sit close together and encourage your children to hold the book themselves and/or allow them to turn the pages.

4. Read with enthusiasm and expression. Change your voice, volume, and tempo. Don't be afraid to use funny and silly voices - children love this! Make it a time for you both to enjoy together.

5. Pause to talk about the story, words, and pictures. Relate illustrations to something your child knows. Don't rush through the book. Wait until the child wants to move to the next page. Let them savour the pictures. Explain any new concepts that they may not understand.

6. Engage them in conversations by asking children to describe the characters or situation or why something is happening. Ask them what will happen next, how a character might be feeling or how the book makes them feel. Encourage them to retell the story by looking at the illustrations. Give your child time to respond. This helps children understand relationships and is a great way to get to know them or discuss difficult issues.

7. If your child can read and wants to read, let him read. Be positive and patient while he reads. Appreciate their effort.

So, have you read with a child today?


Last modified on Thursday, 04 February 2021 11:30
Leave a comment
Make sure you enter all the required information, indicated by an asterisk (*). HTML code is not allowed.