Blog Posts (35)
Children's Books,
Book Reviews,
History,
Indian History,
Time Travelling,
Subhadra Sen Gupta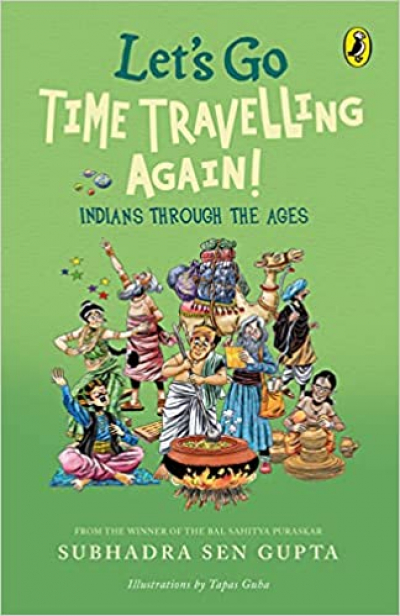 Let's go time travelling again! Indians through the Ages by Subhadra Sen guptaLet's Go Time Travelling Again!, takes you on a virtual ride through the alleys of history. This sequel to the award-winning Let's Go Time Travelling offers a vivid glimpse into our past and allows you to sift through snapshots…
Book Reviews,
Children's Books,
Feelings and Emotions,
EQ,
Emotional development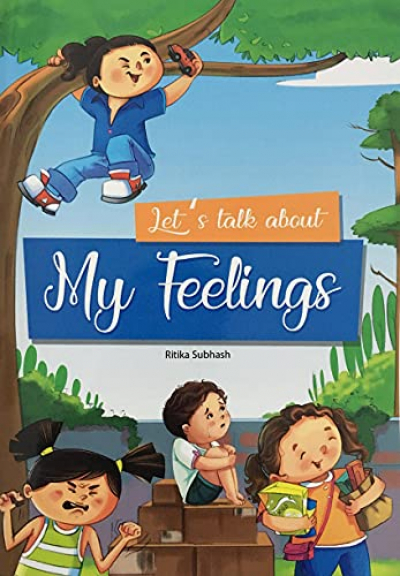 Let's talk about my feelings by Ritika SubashLet's talk about my feelings is a book that introduces children to emotions and it's vocabulary through short stories. Talking about feelings:Talking about our feelings can help us stay in good mental health and is a way to cope with a problem. But it's…
Karadi Tales,
Minmini Series,
Book Review,
The Best Idea of all,
Manolita,
A Time for Ebby,
Paati Goes Viral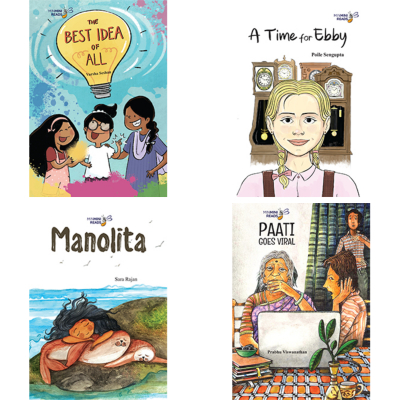 Minmini Reads series by Karadi Tales – 4 Interesting Chapter books for middle readersKaradi Tales publishes under its chapter book imprint, Minmini Reads, for middle readers (ages 10-15). The stories in this book offer a new experience to its readers and provides plenty of opportunities for conversation and discussions. . Minmini Reads…
Book Reviews,
Journals,
Kids Journals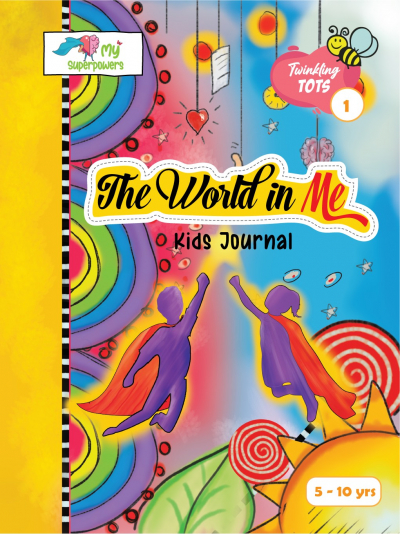 The World in Me - Kids Journal by MySuperpowersThis thematically based journal focuses on equipping the child with emotional, moral and social skills through worksheets.Publisher: My superpowersFor Ages: 5-10 yearsType: JournalFormat: HardcoverPrice: ₹900BUY THIS JOURNAL NOWJournaling is an essential tool in every parenting toolbox that can help children (as well…
Book Reviews,
Nandita da Cunha,
Kalpavriksh Books,
Environment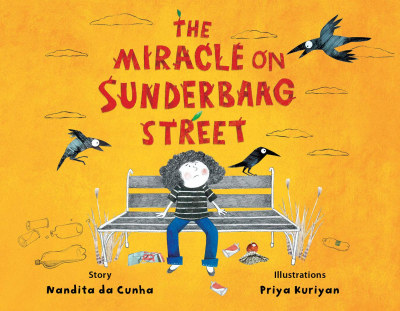 Book Review - The Miracle On Sunderbaag Street An inspiring picture book about how one person's initiative can bring about a positive change in the environmentPublisher: KalpavrikshSupported by: Parag Initiative of Tata TrustsAuthor: Nandita Da CunhaIllustrator: PriyaFor Ages: 6-8Type: Picture BookFormat: PaperbackGenre: Children FictionTheme: EnvironmentPrice: ₹100BUY THIS BOOK NOWThe Miracle on…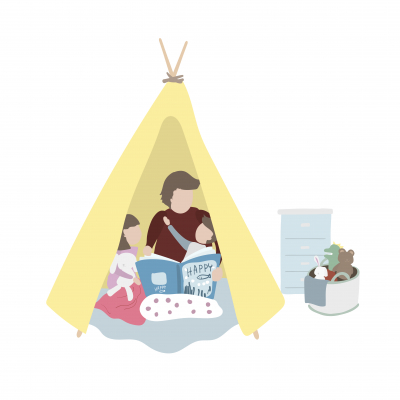 Join us in raising readers. Read with your children every day!Reading books and sharing stories and rhymes regularly with your child from an early age can help create a lifelong reader. It is easy to make reading aloud with your children a fun activity.Here are some simple tips to get…
More...