Friday, 04 May 2018 16:01
Moonshot: The Flight of Apollo 11 by Brian Floca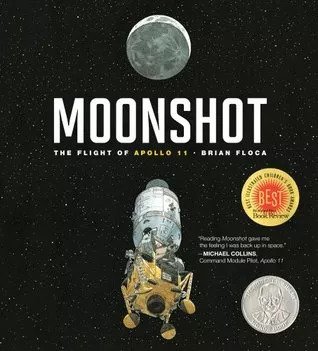 Moonshot : The Flight of Apollo 11 by Brian Floca is the story of the first American manned moon landing, Apollo 11 in 1969. It's told in a simple manner and doesn't contain too many facts for young readers. Floca manages to make you feel, with both words and pictures, as if you're right there the day Apollo 11 lifted off for the moon. The illustrations are very detailed and the story is written in poetic form. For older kids, there's the more complicated story including facts and troubles they endured on their trip toward the end. In addition, the documentary/film "Moonshot" on DVD by The History Channel, is perfect for older kids and adults. You can watch a read-aloud of this book too.
Sunday, 23 April 2017 16:24
Earth Day is a wonderful chance to talk to your kids about the importance of the environment. Here is a compilation of children's picture books exploring the beauty — and adventure — to be found in the natural world.
Sunday, 23 April 2017 16:50
I love books and my favorite category of book is books about books! ​Books about reading, books about libraries, books about libraries and books about reading. All of these are highly motivating to rediscover the pleasure of reading.
Subscribe to Our Newsletter