Earth Day - Books that celebrate Earth and the Environment
Earth Day is a wonderful chance to talk to your kids about the importance of the environment. Here is a compilation of children's picture books exploring the beauty — and adventure — to be found in the natural world.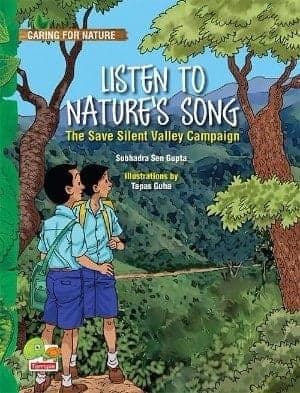 Caring for Nature: Listen to Nature's Song (The Save Silent Valley Campaign) by Subhadra Sen Gupta
Part of the Caring for Nature Series by TERI Press, this book focuses on a story where two boys are involved in the Silent Valley Movement and how the ecology of the Silent Valley, natural rainforests of Kerala, would get destroyed because the government wants to clear a part of the forest to create a reservoir. Is this a bigger trouble than anyone could ever have imagined! Does development justify destroying an entire ecosystem? Caring for Nature series focuses on some important unforgettable stories of people's movements, such as Chipko Andolan and Silent Valley Movement, among others to save their forests, rivers, or land from greedy interests.​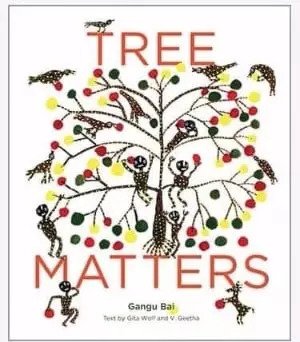 TREE MATTERS by Gangu Bai, Gita Wolf, V. Geetha
The Bhil people of Central India are amongst the country's oldest indigenous communities. To them, the natural world is not 'a thing apart', but exists in a seamless relationship to their home and the everyday. Gangu Bai, Bhil artist, explores this relationship through her memories and paintings of food, work, festivals, illness, medicine… Her tales centre around trees, and so each of her memories has a tree as its focus. Illustrated in vivid and cheerful colours, the paintings in this book foreground a universe of brightly coloured dots, lines and shapes that encompasses all living beings, big and small and wise and wonderful.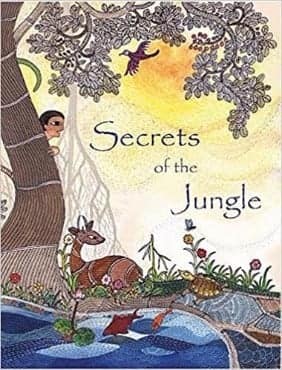 Secrets of the Jungle by Tanya Majmudar, Sharmila Deo, Sushama Durve (Illustrator)
Last Wilderness Foundation in association with Kalpavriksh brings to you 'Secrets of the Jungle' (English) and 'Jungle ke Rahasya' (Hindi), an activity book that provides a gamut of information about the Indian forests and the species living within. A treat especially for children, filled with activities that enhance knowledge about the wilderness in a fun way, the book can be enjoyed as a teacher's handbook too.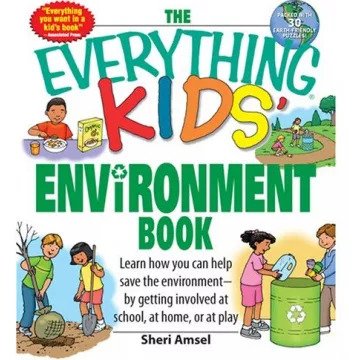 The Everything Kids' Environment Book
Everything we do has an impact on the world around us-from the clothes we wear and food we eat to the gardens we grow and the trash we throw away. And to take the best care of the earth-and ourselves-it's important to make smart choices. With The Everything Kids' Environment Book, you'll find out what you can do every day to help protect our planet. You'll also learn why the rainforest is so important to us, how animals go extinct, and what environmentalists can tell us about taking good care of our world. Whether you are in the classroom, surfing the Internet, or just hanging out with your friends, you can make a difference. Start today-so our Earth can live another 4.5 billion years!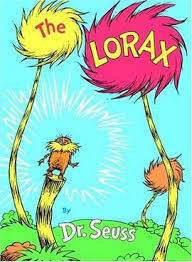 The Lorax (Classic Seuss)
Long before saving the earth became a global concern, Dr. Seuss, speaking through his character the Lorax, warned against mindless progress and the danger it posed to the earth's natural beauty.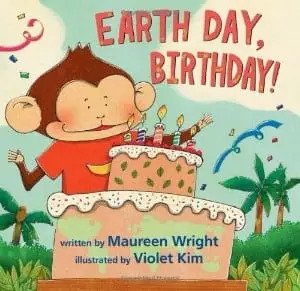 Earth Day, Birthday! 
It's April 22, and Lion and his friends want to plant trees, recycle bottles, and have fun on Earth Day. But not Monkey. He wants to celebrate his birthday. Can he convince the other animals that it really is his birthday? Violet Kim's humorous artwork, rendered in paper, photographs, and colored pencil, highlight the sunny, friendly world of the animals.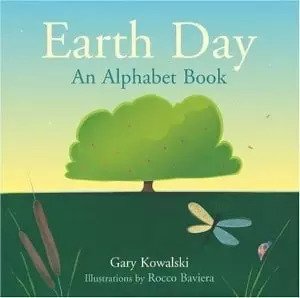 Earth Day: An Alphabet Book
Children and adults will delight in Earth Day, a litany of gratitude that celebrates earth's diverse species, from apricots to groundhogs to junebugs, from quahogs to zinnias, zucchini and zebras with bright and whimsical illustrations. In alphabetical order, the wonders of nature arise from the page, reminding readers that every day is a reason to give thanks and that miracles are as simple as ABC.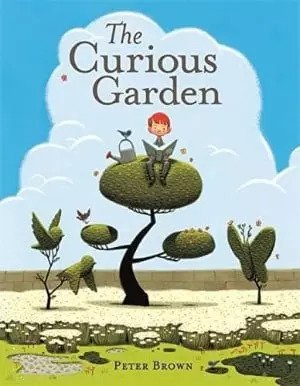 The Curious Garden
While out exploring one day, a little boy named Liam discovers a struggling garden and decides to take care of it. As time passes, the garden spreads throughout the dark, gray city, transforming it into a lush, green world.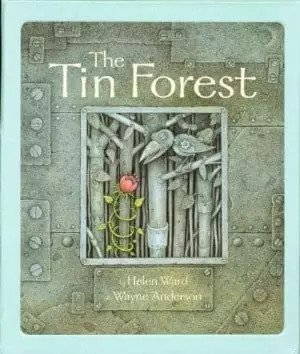 The Tin Forest by Helen Ward and Wayne Anderson
Tin Forest is a children's book with a deeper message. It is about a man who yearned for a different world than the one he had. He built a forest out of the trash around him and found joy in the process. It is a book about taking ownership for the environment. It is also a book that teaches adaptability and forethought. The Tin Forest is a tale of post-industrial regeneration in which an old man brings new life to an arid environment of iron railings, lampposts and tin cans.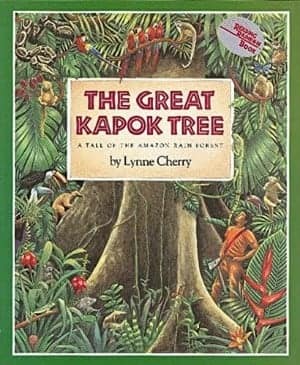 The Great Kapok Tree
A Tale of the Amazon Rain Forest: The author and artist Lynne Cherry journeyed deep into the rain forests of Brazil to write and illustrate her gorgeous picture book. One day, a man exhausts himself trying to chop down a giant kapok tree. While he sleeps, the forest's residents, including a child from the Yanomamo tribe, whisper in his ear about the importance of trees and how "all living things depend on one another" . . . and it works.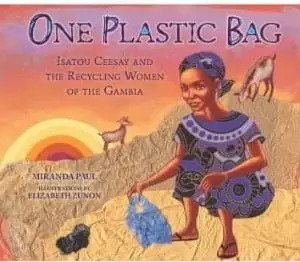 One Plastic Bag: Isatou Ceesay and the Recycling Women of the Gambia
Plastic bags are cheap and easy to use. But what happens when a bag breaks or is no longer needed? In Njau, Gambia, people simply dropped the bags and went on their way. One plastic bag became two. Then ten. Then a hundred.
The bags accumulated in ugly heaps alongside roads. Water pooled in them, bringing mosquitoes and disease. Some bags were burned, leaving behind a terrible smell. Some were buried, but they strangled gardens. They killed livestock that tried to eat them. Something had to change.
Isatou Ceesay was that change. She found a way to recycle the bags and transform her community. This inspirational true story shows how one person's actions really can make a difference in our world.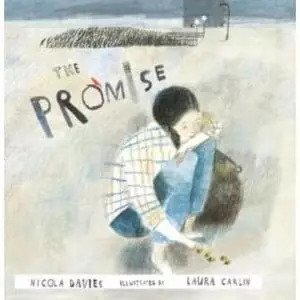 The Promise by Nicola Davies
On a mean street in a mean, broken city, a young girl tries to snatch an old woman's bag. But the frail old woman, holding on with the strength of heroes, says the thief can't have it without giving something in return: the promise. It is the beginning of a journey that will change the thieving girl's life -- and a chance to change the world, for good.
This is a story of a magical discovery that will touch the heart and imagination of every reader, young and old, inspired by Jean Giono's 1953 story, L'homme qui plantait des arbres.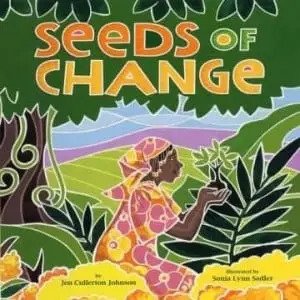 Seeds of Change: Wangari's Gift to the World
Seeds of Change is based on the true story of Wangari Maathai's quest to bring environmentalism and the Women's Rights Movement to Kenya starting in the 1970s, through the current decade (2010). Her effort culminated in the Nobel Peace Prize and millions of trees planted. The illustrations are vibrant and colorful, and unique in a style that makes the images speak of the beauty of Africa. This is a picture-book biography that also has African history.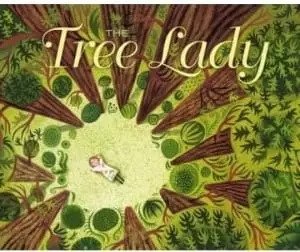 The Tree Lady: The True Story of How One Tree-Loving Woman Changed A City Forever
Unearth the true story of green-thumbed pioneer and activist Kate Sessions, who helped San Diego grow from a dry desert town into a lush, leafy city known for its gorgeous parks and gardens. This is a story of a trailblazing young woman, who singlehandedly started a massive movement that transformed the town into the green, garden-filled oasis it is today. Now, more than 100 years after Kate first arrived in San Diego, her gorgeous gardens and parks can be found all over the city.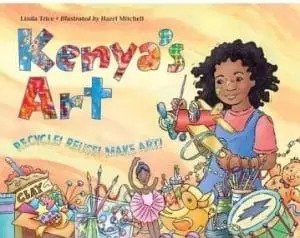 Kenya's Art
Kenya's class is on spring vacation and their teacher asked them to write a report about how they spent their time. But vacation is almost over and Kenya hasn't done anything worth noting. A late visit to a museum's recycling exhibit and a walk through her neighborhood with her daddy inspire Kenya to use her old, broken toys and other items to make art with her family.
Now she's prepared to teach her whole class how to Recycle! Reuse! Make Art!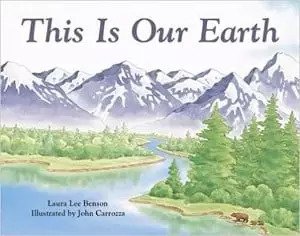 This is our earth – Laura Lee Benson
An inspirational and enlightening look at our earth! Laura Lee Benson's lilting verse carries us over panoramic landscapes as we visit the many creatures and natural wonders of the earth. The subtext introduces basic facts about our diverse environment and encourages global awareness and conservation. John Carrozza's spectacular watercolor illustrations play harmoniously with the spirit of the text.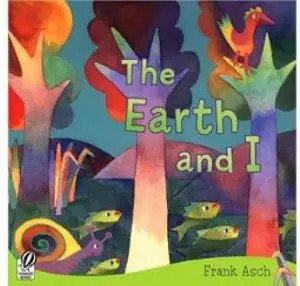 The Earth and I by Frank Asch
This story is full of sensitivity that will resonate with adults, too. "The Earth and I are friends," the book begins. "Sometimes we go for walks together. I tell her what's on my mind. She listens to every word." We're reminded that although it seems like nature will always be there for us like a dear old friend, we cannot take it for granted.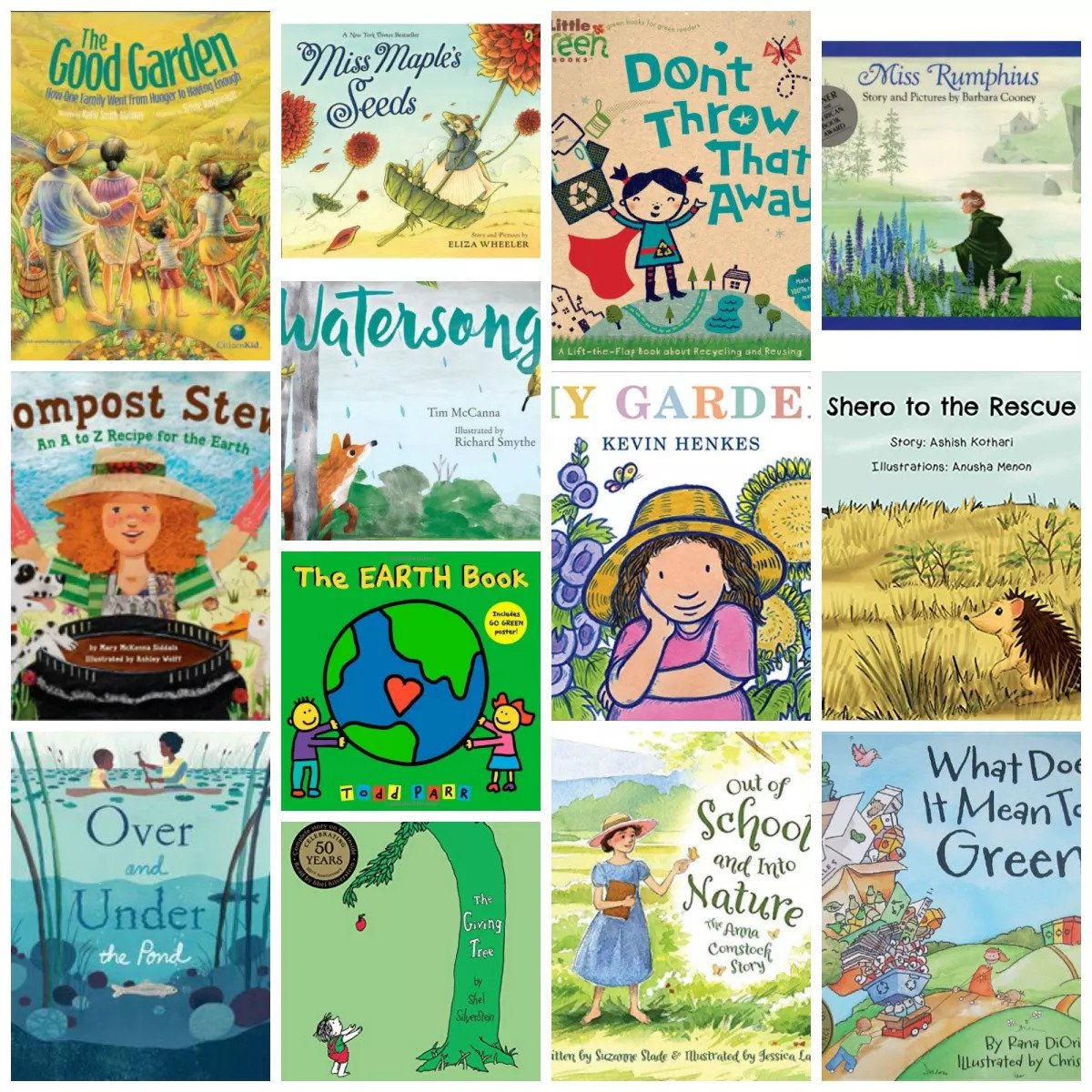 Here are some more:
Shero to the Rescue - by Ashish Kothari, Anusha Menon (Illustrator)
Compost Stew by Mary McKenna Siddals
Michael Recycle by Ellie Bethel
Over and Under the Pond
Written by Kate Messner, illustrated by Christopher Silas Neal
The Lonely Giant
Written and illustrated by Sophie Ambrose
Out of School and Into Nature: The Anna Comstock Story
The EARTH Book: by Todd Parr
Don't Throw That Away!
The Good Garden: How One Family Went from Hunger to Having Enough
The Garden of Happiness
The Table Where Rich People Sit
A walk among the trees
Miss Maple's Seeds
Miss Rumphius
Water Song
Over and Under the Pond
Last modified on Thursday, 09 July 2020 14:26

The Rabbit Hole Bookstore - Where children discover the magic of books! The Rabbit Hole Bookstore is a passionate initiative to bring the world of literature and books close to our children. We are an independent children's bookstore with children at the heart of everything we do. Created specifically to bond the child and the book and to allow children to encounter books in new and exciting ways, The Rabbit Hole brings with it specially curated children's books and other products that nurture creativity and a host of other skills and let the children explore the horizons of imagination and provide an opportunity to find their inner connection with the world of literature. Explore books and beyond at The Rabbit Hole!
Leave a comment
Make sure you enter all the required information, indicated by an asterisk (*). HTML code is not allowed.