How you can help your child with reading
The benefits of reading start with the first book a baby hears and continue into childhood and throughout the child's life. As a parent, you have the power to boost your children's learning potential simply by making books an integral part of their lives. Books have the power to benefit toddlers and preschoolers in a myriad of ways. As a parent, reading to your child is one of the most important things you can do to prepare him with a foundation for academic excellence.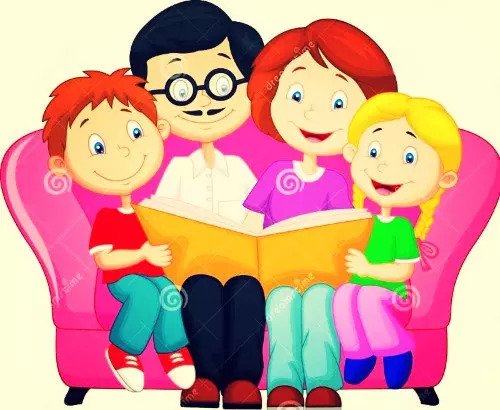 How you can help your child with READING
Let your child see you reading.  Keep a lot of books around at home.
Find relevant reading and word games online.
Teach children to use a dictionary and to look up new words they read or hear.
Read together with your child(ren)
Read to your children. 
Listen to your child read.
Have your child tell you a story. Have them recount an experience or make up a story.
Read the book and discuss it before watching it as a movie.
Set up attractive reading nooks at home.
Enroll in a library and look for books to read together.
Encourage your child to write - letters, notes, stories, journals or anything. Remember literacy involves reading and writing.
Follow up books with an interesting activity related to the book - it can be drawing or with any art and craft activity or an engaging game.
Ask questions about the book your child is reading. Make the questions make him/her think like what was the storyline, which character they liked most and why, What would they have done, if they were a particular character, etc.
Make reading a part of your daily life, and kids will learn to love it.
The point is to make reading a regular enjoyable part of your family routine.
Happy Reading!
Last modified on Monday, 16 April 2018 19:13
Leave a comment
Make sure you enter all the required information, indicated by an asterisk (*). HTML code is not allowed.