12 fantastic books for 2-year-olds
The best way that you can promote reading with your children is to read every single day starting as soon as possible. These books are a few of our favorite books for 2-year-olds. It was tough to not include so many. Many authors like Eric Carle, Karen Katz, Byron Barton, and Sandra Boynton could have been listed many times over so check out all their titles. We read these books hundreds of times and I hope to read them hundreds more.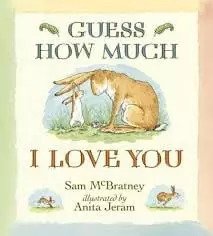 Guess How Much I Love You by Sam McBratney, illustrated by Anita Jeram
Little Nutbrown Hare and his dad try to give words to the special love that exists between parent and child. Warm and comforting, this is the perfect book to snuggle up with before nap time.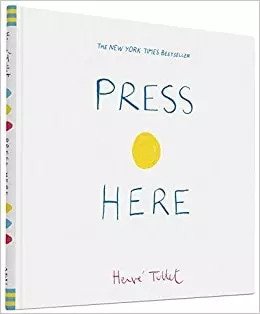 Press Here by Hervé Tullet
Press Here is a smart imitation of touch screen usage with the added benefits of lap time, interaction, and physical pages to turn. Press the yellow dot on the cover of this book, follow the instructions within, and embark upon a magical journey! Each page of this surprising book instructs the reader to press the dots, shake the pages, tilt the book, and who knows what will happen next! Children and adults alike will giggle with delight as the dots multiply, change direction, and grow in size! Especially remarkable because the adventure occurs on the flat surface of the simple, printed page, this unique picture book about the power of imagination and interactivity will provide read-aloud fun for all ages!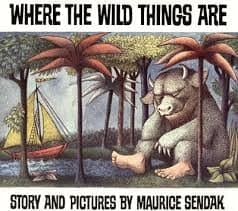 Where the Wild Things Are by Maurice Sendak
Where The Wild Things Are is the heartwarming story of a young boy named Max and his adventures. The story is just 338 words long and despite its short length has gone on to win many accolades along the way.
The story begins when Max dresses up as a wolf and wreaks havoc in his own home. He is severely scolded by his mother and is sent back to his bedroom without supper. Max is dejected and upset and that is when he watches his bedroom undergo an astonishing transformation. He watches as his bedroom turns into a jungle and an ocean appears out of nowhere. Max sails into that ocean and reaches an island inhabited by nasty beasts simply called, The Wild Things. His adventures there make up the core of the story.
Goodnight Moon by Margaret Wise Brown
Goodnight Moon, as the name suggests, falls in the category of bedtime stories for children. It is the story of a small rabbit that lives in a peaceful world full of love and compassion. Although it appears to be children's bedtime story it has a pragmatic approach. The book tells the children about the importance of being soft and gentle and teaches them to wish 'goodnight' to everyone before going to bed. It has been written in order to amuse, educate and build the growth of a child in the most appropriate manner.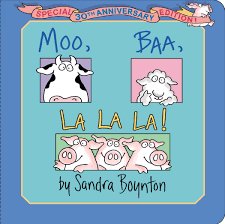 Moo Baa La La La by Sandra Boynton
Serious silliness for all ages. Artist Sandra Boynton is back and better than ever with completely redrawn versions of her multi-million selling board books. These whimsical and hilarious books, featuring nontraditional texts and her famous animal characters, have been printed on thick board pages, and are sure to educate and entertain children of all ages.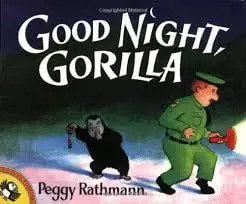 Good Night, Gorilla ​by Peggy Rathmann
A must-have board book for all babies.
It's bedtime at the zoo, and all the animals are going to sleep. Or are they? Who's that short, furry guy with the key in his hand and the mischievous grin? Sneak along behind the zookeeper's back, and see who gets the last laugh in this riotous good-night romp.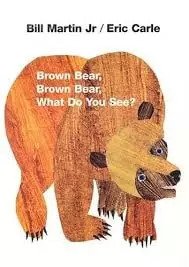 Brown Bear, Brown Bear, What Do You See? by Bill Martin Jr.
Exuberantly colored artwork and favorite animals make this rhythmic story the perfect introduction to looking and learning about colors. Each spread leads seamlessly into the next and young children will delight in Eric's colorful collage animals and simple repetitive language.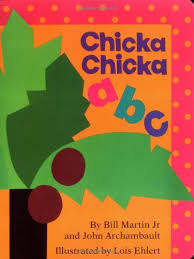 Chicka Chicka ABC by Bill Martin Jr. and John Archambault
This is a fantastic board book and shorter version of the longer book. It's the perfect amount of text for a toddler, the illustrations by Lois Ehlert are so bright and bold that even very young babies will respond to it! A must have for all bookshelves.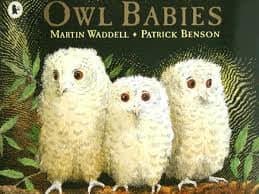 Owl Babies by Martin Waddell
A gentle tale of three baby owls reassures young children that Mummy will always come home. A gentle tale of three baby owls reassures young children that Mummy will always come home. Three baby owls, Sarah, Percy and Bill, wake up one night in their hole in a tree to find that their mother has gone. So they sit on a branch and wait...Darkness gathers and the owls grow anxious, wondering when their mother will return. But, at last, she does and they bounce up and down with joy, welcoming her home.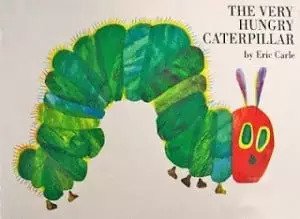 The Very Hungry Caterpillar by Eric Carle
The Very Hungry Caterpillar is one of the most illustrative and informative books for children between the age group of 2 to 5 years. The book is basically the story of a caterpillar dissecting the pangs and toils of its life. The language of the book is very simple. This has been especially done so that the children are encouraged to read the book themselves. With its extensive illustrations, the book also provides a lot of information to the children and at the same time persuades them to think and answer some questions; like the number of days in a week or naming food items or stating the stages of evolution of a caterpillar.
Mortimer by Robert Munsch
This is a fun bedtime book, it's not the calmest and is pretty funny so you may want to read this one. Mortimer is the story "...of a little boy who won't go to sleep at night and who drives his family crazy with his rowdiness ...[It] reads as though it was written by a parent driven frantic by one of the contemporary but compulsive stages of childrearing ...[It is] of tremendous appeal to kids and parents at the same stage.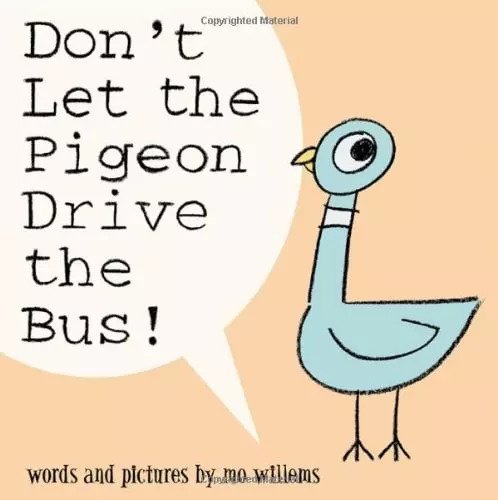 Don't Let the Pigeon Drive the Bus! by Mo Willems
In his hilarious picture book debut, the acclaimed Mo Willems perfectly captures a toddler's temper tantrum. When a bus driver takes a break in this hilarious Caldecott Honor-winning picture book, he gives the reader just one instruction: "Don't let the pigeon drive the bus!" But, boy, that pigeon tries every trick in the book to get in that driving seat: he whines, wheedles, fibs and flatters. Will you let him drive? Told entirely in speech bubbles, this brilliantly original and funny picture book demands audience participation!
Here is a list of more books for your 2 year old:
A Color of His Own by Leo Lionni 
Are You a Cow? by Sandra Boynton
Baby Bear Baby Bear What Do You See? by Bill Martin Jr 
Big Red Barn by Margaret Wise Brown 
Biscuit by Alyssa Satin Capucilli 
Blue Hat Green Hat by Sandra Boynton
Brown Bear Brown Bear What Do You See? by Bill Martin Jr 
But Not the Hippopotamus by Sandra Boynton
Chicka Chicka Boom Boom by Bill Martin Jr 
Chicken Soup with Rice: A Book of Months by Maurice Sendak 
Click Clack Moo: Cows That Type by Doreen Cronin 
Count with Kenny by Joyce Mitchell 
Counting Kisses: A Kiss & Read Book by Karen Katz 
Crazy Town Upside Down: An Alphabet Book by Vanessa Rouse 
Dear Zoo: A LifttheFlap Book by Rod Campbell 
Doggies by Sandra Boynton
Five Little Monkeys Jumping on the Bed by Eileen Christelow 
Five Little Monkeys Reading in Bed by Eileen Christelow 
Five Little Speckled Frogs by Nikki Smith 
Freight Train by Donald Crews 
Giraffes Can't Dance by Giles Andreae 
Good Night Gorilla by Peggy Rathmann 
Goodnight Moon by Margaret Wise Brown 
Green Eggs  Ham by Dr. Seuss 
Guess How Much I Love You by Sam McBratney 
Hand, Hand, Fingers, Thumb by Al Perkins 
Harold  the Purple Crayon by Crockett Johnson 
How Do Dinosaurs Say Good Night? by Jane Yolen 
I Know an Old Woman Who Swallowed a Fly by Nikki Smith 
I Love You Through  Through by Bernadette Rossetti
If You Give a Mouse a Cookie by Laura Joffe Numeroff 
If You Give a Pig a Party by Laura Joffe Numeroff 
Inside Outside Upside Down (Berenstain Bears Bright  Early Board Book) by Stan Berenstain 
It's Okay to Fall: As Long as You Keep Getting Up by HJ Towsley 
Little Blue Truck Leads the Way by Alice Schertle 
Little Blue Truck by Alice Schertle 
Little Monkey by Morwen Bush 
Little Rubber Ducks by Eric Carle 
Madeline by Ludwig Bemelmans 
Mog  and the Baby by Judith Kerr 
Moo Baa La La La! by Sandra Boynton
Mr. Brown Can Moo! Can You? by Dr. Seuss 
Mr. Little's Noisy Car by Richard Fowler 
My First Abc Book Revised by Jane Yorke 
One Fish Two Fish Red Fish Blue Fish by Dr. Seuss 
Pa Bear Pa Bear What Do You See? by Bill Martin Jr 
Pajama Time! by Sandra Boynton
Pat the Bunny by Dorothy Kunhardt 
Pete the Cat: I Love My White Shoes by Eric Litwin 
Polar Bear Polar Bear What Do You Hear?by Bill Martin Jr 
Snuggle Puppy! by Sandra Boynton
Tap the Magic Tree by Christie Matheson 
Ten Little Fish by Audrey Wood 
Ten Tiny Babies by Karen Katz 
That's Not My Monster by Fiona Watt 
That's Not My Pony: Its Mane Is Too Fluffy by Fiona Watt 
That's Not My Teddy by Fiona Watt 
The GoingToBed Book by Sandra Boynton
The Gruffalo by Julia Donaldson 
The House in the Night by Susan Marie Swanson 
The Little Engine That Could by Watty Piper 
The Little Mouse the Red Ripe Strawberry  the Big Hungry Bear by Audrey Wood
The Little Red Caboose by Marian Potter 
The Napping House by Audrey Wood 
The PopUp Mice of Mr.Brice by Dr. Seuss 
The PoutPout Fish by Deborah Diesen 
The Princess Mermaid  the Missing Sea Shells by Michael J DiPinto 
The Runaway Bunny by Margaret Wise Brown 
The Silly Potty Story by Vanessa Rouse 
The Snowy Day by Ezra Jack Keats 
The Spooky Wheels on the Bus by J Elizabeth Mills 
The Star by Michele Breza 
The Three Railway Engines by Wilbert Awdry 
The Very Busy Spider by Eric Carle 
The Very Quiet Cricket by Eric Carle 
The Wheels on the Bus by Paul O Zelinsky 
There Was an Old Lady Who Swallowed a Fly by Simms Taback 
There's a Goat on My Porch by Joseph R Kelleher 
Toes Ears & Nose! (A LifttheFlap Book) by Marion Dane Bauer 
We're Going on a Bear Hunt by Michael Rosen 
What's Up Duck?: A Book of Opposites by Tad Hills 
Wheels on the Bus by Raffi Cavoukian 
Where Is Baby's Belly Button? by Karen Katz 
Where is the Green Sheep? by Mem Fox 
Where's My Teddy? by Jez Alborough 
Last modified on Thursday, 09 July 2020 14:26

The Rabbit Hole Bookstore - Where children discover the magic of books! The Rabbit Hole Bookstore is a passionate initiative to bring the world of literature and books close to our children. We are an independent children's bookstore with children at the heart of everything we do. Created specifically to bond the child and the book and to allow children to encounter books in new and exciting ways, The Rabbit Hole brings with it specially curated children's books and other products that nurture creativity and a host of other skills and let the children explore the horizons of imagination and provide an opportunity to find their inner connection with the world of literature. Explore books and beyond at The Rabbit Hole!
Leave a comment
Make sure you enter all the required information, indicated by an asterisk (*). HTML code is not allowed.