The Rabbit Hole - A wonderful bookstore for children in Bangalore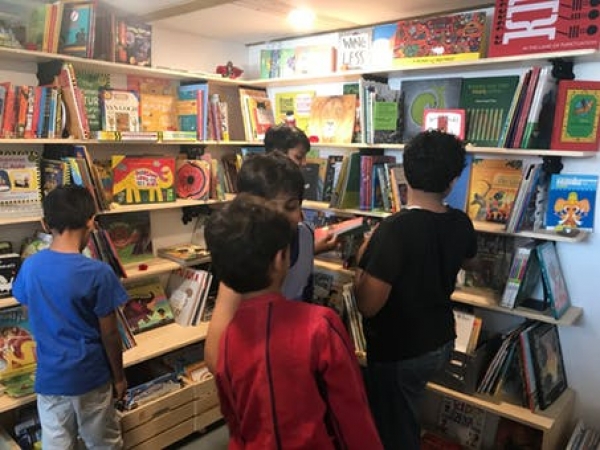 There are too few children's bookstores in Bangalore. A happy addition to Bengaluru is The Rabbit Hole Bookstore. Founded by Jyotsna Dilip and Vani Kannan. Jyotsna has been running a traveling bookstore, a facebook group for children's books. The Rabbithole Bookstore is not unlike the one Alice went down into for the ride of her life. The books in the store have been carefully curated so that a child and the book can bond with them. 
Last modified on Monday, 30 April 2018 18:00

Professionally an engineer, I swapped my decade-long career to be a stay at home mum to two kids. Parenting has made me slow down, broaden my view, helping me see and understand life and its experiences through my children's' eyes. An artist, nature lover, waste recycler and avid reader, I wear many hats - I run a book club for children (Seed A Read), a children's bookstore (The Rabbit Hole), write educational content for children and dabble in art & craft activities. I am passionate about design, children's education, and literature and am a picture book enthusiast. I love to see the world and believe that life is an exploration. I run a children's traveling bookstore - The Rabbit Hole - based in Bangalore. I curate books, toys, and games that add value to a child's life. I am immensely passionate about kid lit and promote the best books, indie books, and some lesser known but very deserving books. I head the Bangalore operations of KidEngage and bring my core strengths of leadership, customer engagement and commitment to the task at hand. https://www.facebook.com/TheRabbitHoleBookstore/ http://therabbitholebooks.strikingly.com
Latest from Jyotsna Dilip
Leave a comment
Make sure you enter all the required information, indicated by an asterisk (*). HTML code is not allowed.