23 Fantastic Biographies for Children(Fascinating Biographies for children)
Biographies / autobiographies of famous people are often huge, all-encompassing tomes of scholarly information. It takes skill to make the history of another person come alive for young people. But a few books aim to introduce the youngest readers to key historical figures while explaining, in simple terms, some of their most stunning achievements. The following are some of the most fascinating we've come across and these will help children better understand and find inspiration from some of the most important figures in our history.
Great Lives – Series by Scholastic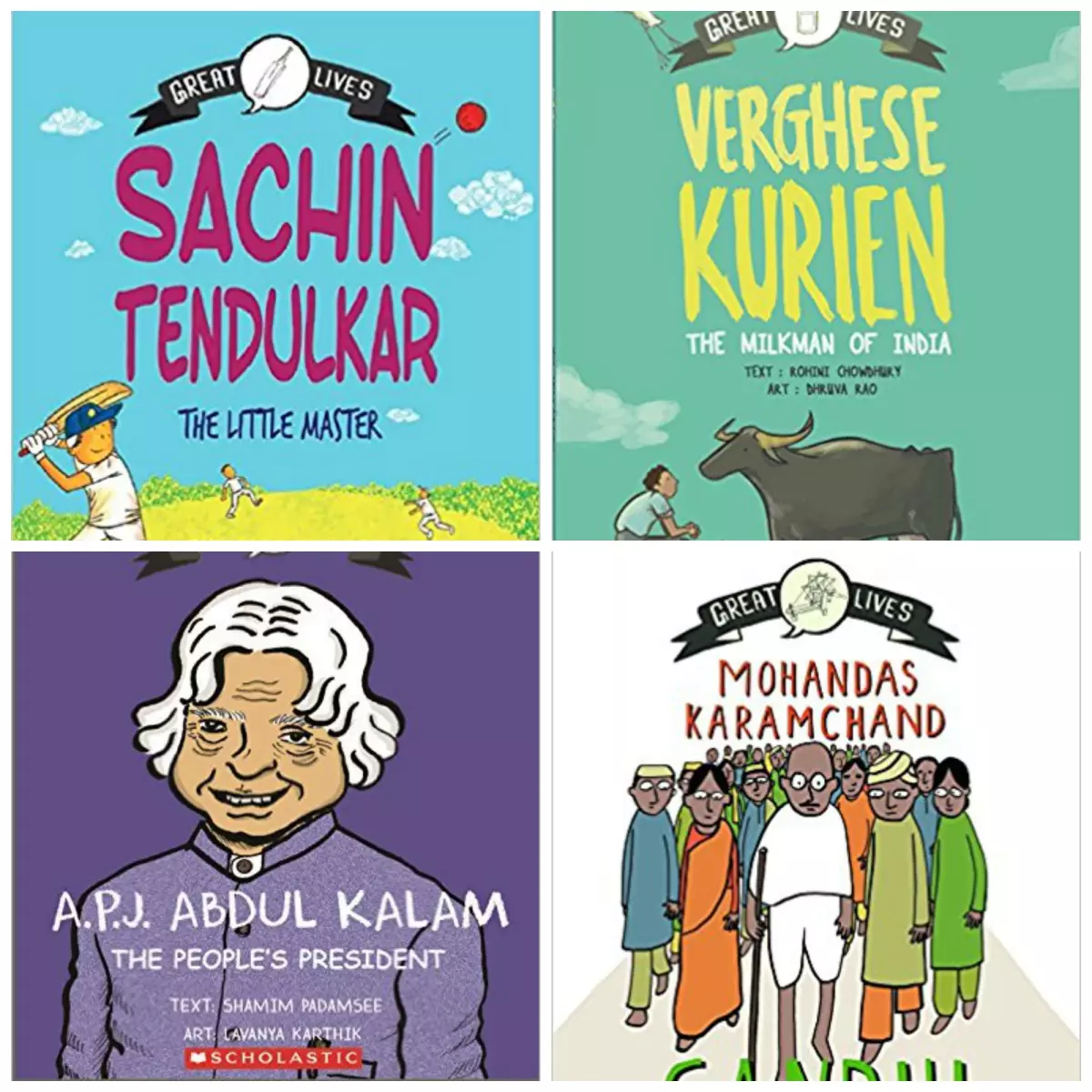 Presented through both comics and text as part of Scholastic's new Great Lives series, gives a wonderful insight into life of India's most enterprising, innovative and dedicated personalities. For ages 6-9
Me. . . Jane by Patrick McDonnel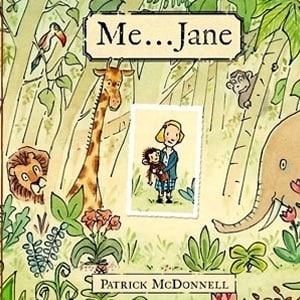 Jane had a stuffed toy chimpanzee named Jubilee. So begins this deceptively simple and lovely story of the young girl who would grow up to be famed primatologist, environmentalist, and humanitarian Dr. Jane Goodall. Join Jane and Jubilee as they play outside, climb trees, observe nature, and dream of a life in Africa ... a life living with, and helping, all animals. For ages 3 to 7Add paragraph text here.
Night Flight by Robert Burleigh and Wendell Minor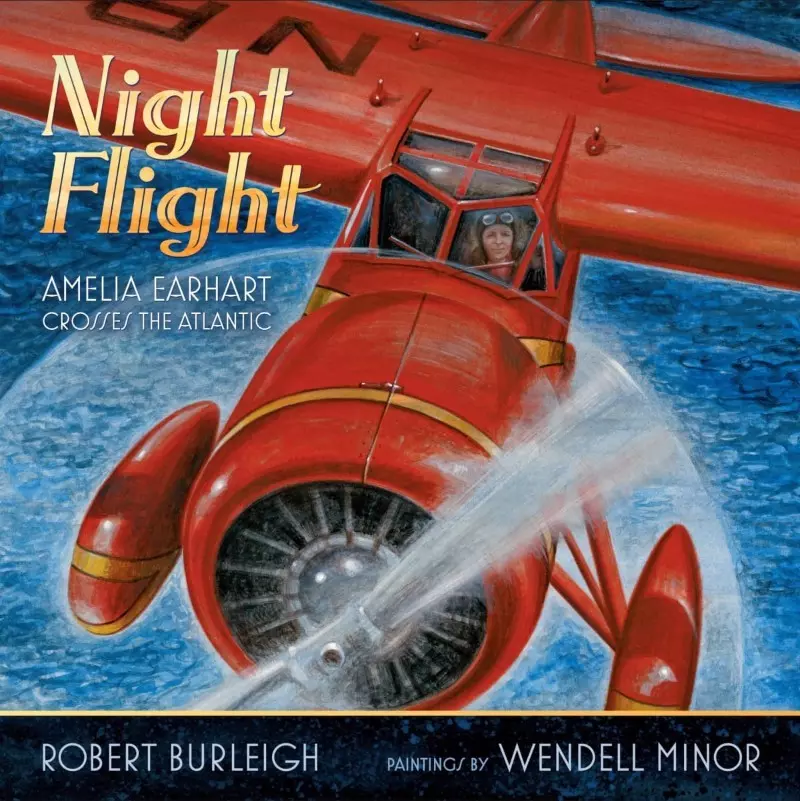 Finally, the story of famed aviator Amelia Earhart for young readers! In this dramatic, suspenseful, and beautifully illustrated new book, Robert Burleigh and Wendell Minor take readers inside the cockpit on that dark night when one woman and one plane made history. An insightful afterword and collection of Earhart's inspiring quotes are added bonuses. For Ages 5 to 8.
Salt in His Shoes by Deloris Jordan, Roslyn M. Jordan, and Kadir Nelson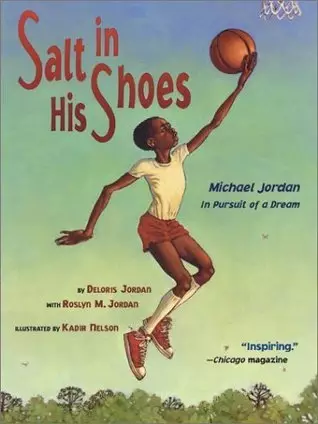 This is a lively and lovingly told history of Michael Jordan's childhood written by his mother and sister. Who knew the six-foot, six-inch superstar was a childhood underdog and that it was his mother's faith and encouragement that helped him reach his dreams? This book teaches core lessons on the importance of determination, patience, and hard work. For Ages 5 to 9.
Starry Messenger by Peter Sis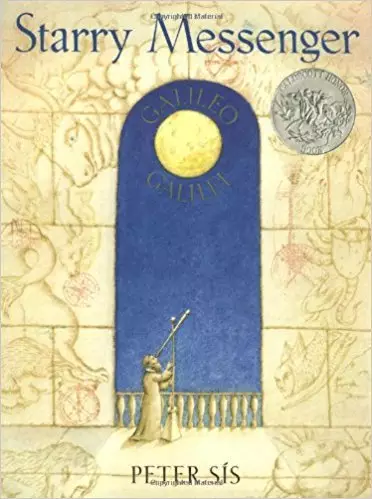 More of an art book for kids than a straightforward biography, this highly original contribution from famed illustrator Peter Sis will delight youngsters with a bent toward the arts and sciences. Sis traces Galileo's life from childhood to his final days as a prisoner of the church. Starry Messenger is a fascinating treat. For Ages 8 to 12
Anne Frank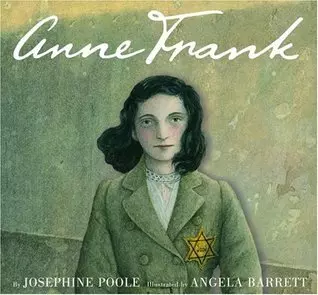 The life of Anne Frank, from birth until being taken from the hidden attic by the Nazis, is presented in this haunting, meticulously researched picture book. It is a compelling yet easy-to-understand "first" introduction to the Holocaust as witnessed by Anne and her family. The stunningly evocative illustrations by Angela Barrett are worth a thousand words in capturing for young Americans what it must have felt like to be Anne Frank, a spirited child caught in the maelstrom of World War II atrocities. A detailed timeline of important events in Europe and in the Frank family is included.For Ages 9 to 12
Something Out of Nothing by Carla Killough McClafferty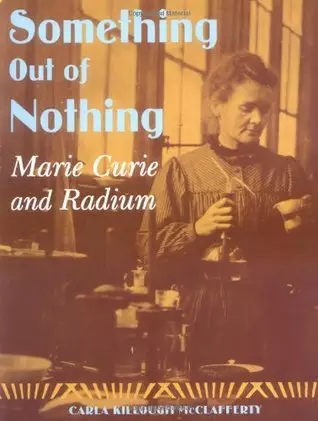 Did you know that Marie Curie refused to patent radium because she felt it belonged to the world, and not just the people who found it? Or that she risked her life driving mobile X-ray units into war zones to aid doctors? McClafferty's engaging biography provides a detailed look at the life of the two-time Nobel Prize winner, going beyond her professional accomplishments to help readers understand her tireless ambition and commitment to social justice. For ages 9 to 12
Lincoln: A Photobiography by Russell Freedman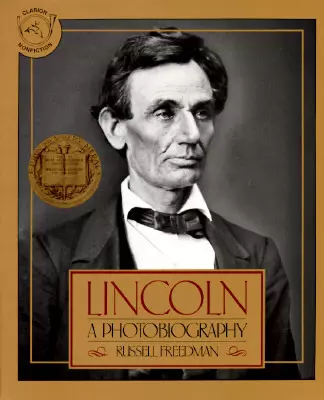 Winner of the Newberry Medal, the Jefferson Cup Award, and the Golden Kite Honor Book Award, Lincoln: A Photobiography may be the most kid-friendly, relatable, and informative biography about America's sixteenth president. Packed with photos and illustrations, the book offers a full picture of Lincoln, including his humor and his passion for storytelling. Kids will walk away with a real understanding and appreciation of the man and the politician. A great read. For Ages 9 to 12
The Life and Death of Adolf Hitler by James Cross Giblin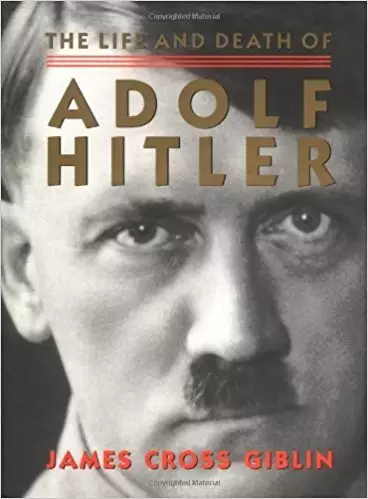 As the World War II generation leaves the scene, it is of utmost importance for children to learn the lessons of the period. This fascinating biography will answer many questions young people inevitably have about how one man could rise to power and persuade so many to take part in acts of evil. Giblin's compelling book moves beyond political events and attempts to describe Hitler through anecdotes from his childhood and his time in the army. The chapters are short, and well-chosen photographs make this an arresting biography. For ages 11 to 15
On A Beam Of Light: A Story Of Albert Einstein by Jennifer Berne; Illustrated by Vladimir Radunsky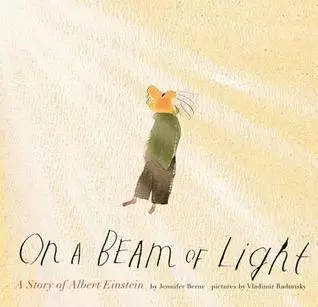 In this charming book about Albert Einstein, readers are introduced to a quiet young boy who spends most of his time wondering about life's larger mysteries. His inquisitive mind questions the way the universe works and our place in it just through his observations of daily life. Einstein's contributions to modern science have changed the way we understand our world and this book does a wonderful job of sparking a young reader's interest in this fascinating scientist. For Ages 6-9
Timeless Thomas: How Thomas Edison Changed Our Lives by Gene Barretta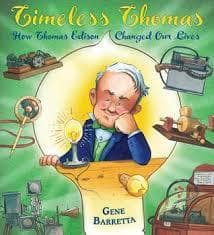 This beautifully illustrated book takes the reader back in time to the 15th century when books were made by hand and painstakingly written and illustrated individually. This arduous process was revolutionized by Johannes Gutenberg, who invented a way to print books with movable type and set the stage for the mass printing of books and other written materials. For Ages 4-8
Grandfather Gandhi by Arun Gandhi, Bethany Hegedus, Evan Turk (Illustrator)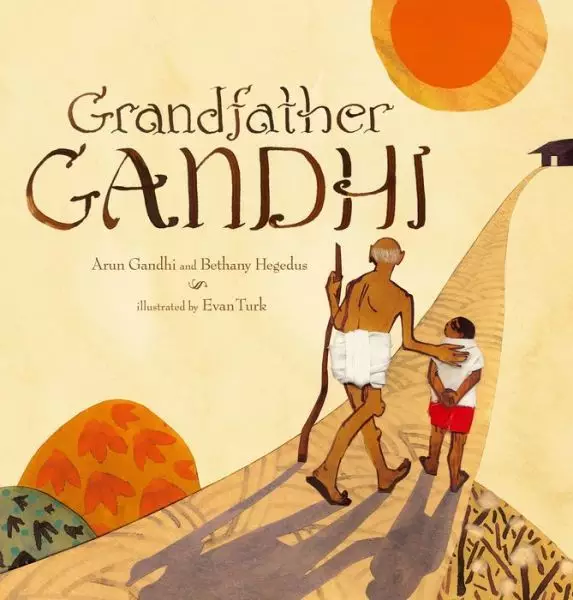 Mahatma Gandhi's grandson tells the story of how his grandfather taught him to turn darkness into light in this uniquely personal and vibrantly illustrated tale that carries a message of peace.
In this remarkable personal story, Arun Gandhi, with Bethany Hegedus, weaves a stunning portrait of the extraordinary man who taught him to live his life as light. Evan Turk brings the text to breathtaking life with his unique three-dimensional collage paintings. For Ages 6-9
Star Stuff: Carl Sagan and the Mysteries of the Cosmos by Stephanie Roth Sisson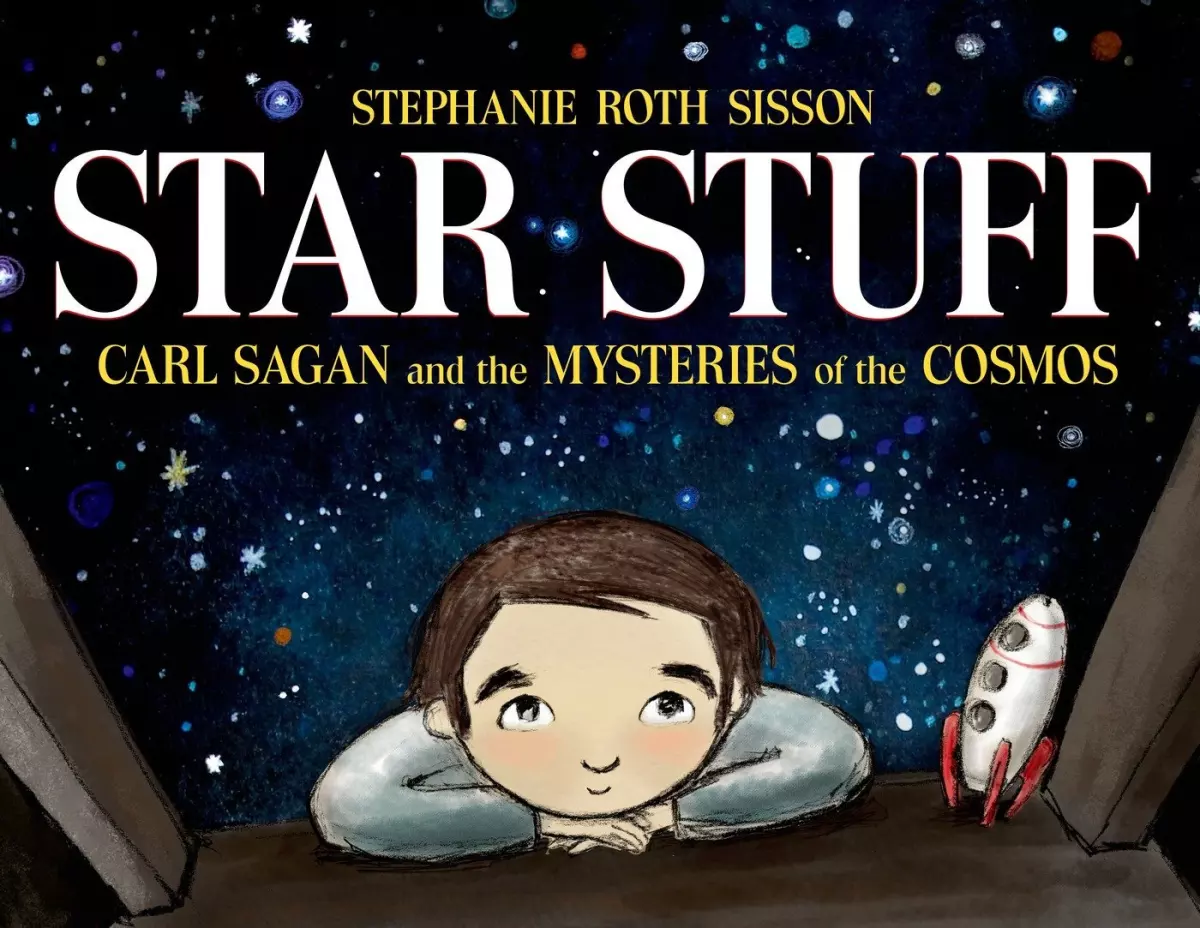 For every child who has ever looked up at the stars and asked, "What are they?" comes the story of a curious boy who never stopped wondering: Carl Sagan. This book introduces the beloved man who brought the mystery of the cosmos into homes across America to a new generation of dreamers and star gazers. For Ages 6-9
Florence Nightingale by Demi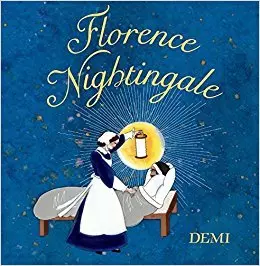 This new picture book biography of Florence Nightingale, from celebrated author and artist Demi, beautifully portrays the story of Florence's life and explores the long-lasting effects of her career. For ages 6-9
The Right Word: Roget and His Thesaurus by Jennifer Fisher Bryant, Melissa Sweet (Illustrator)
For shy young Peter Mark Roget, books were the best companions -- and it wasn't long before Peter began writing his own book. But he didn't write stories; he wrote lists. Peter took his love for words and turned it to organizing ideas and finding exactly the right word to express just what he thought. His lists grew and grew, eventually turning into one of the most important reference books of all time. For Ages 6-9
Levi Strauss Gets a Bright Idea - A Fairly Fabricated Story of a Pair of Pants by Tony Johnston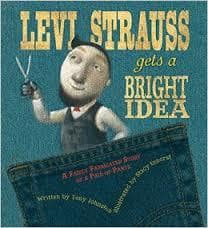 A Wild West tall tale, Levi Strauss Gets a Bright Idea celebrates creativity, innovation, and the ubiquitous item that fills the closets of grateful jeans wearers worldwide. For ages 4 - 9
Martin's Big Words by Doreen Rappaport. - The Life of Dr. Martin Luther King, Jr.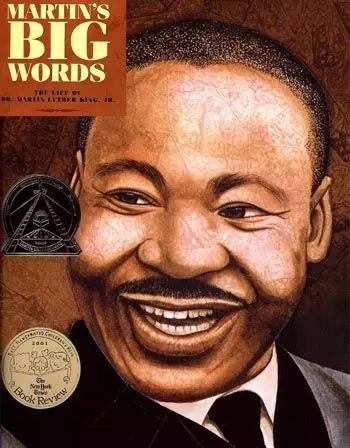 This picture book biography is a stunning, reverent tribute to the man and his legacy – Martin Luther King Jr.. This book is an ideal introduction to this leader. For ages 6 - 9
Neo Leo - The Ageless Ideas of Leonardo daVinci by Gene Barretta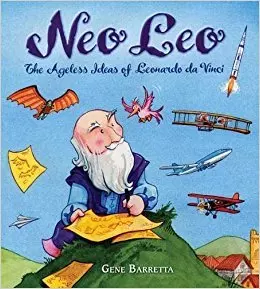 This book is about Leonardo da Vinci, and how his love for nature fueled his mind to create wonderful ideas that werent fleshed out for another 500 years. He was a man before his time, and this book simplifies his complexity into a group of thoughts that children can appreciate and enjoy. The book will inspire them to research other topics to understand da Vinci's genius better. For ages 7 - 12
Reaching for the Moon by Buzz Aldrin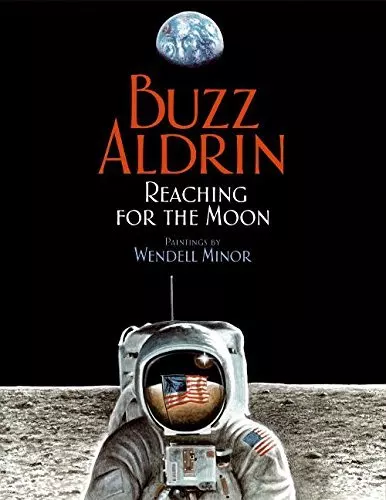 Astronaut Buzz Aldrin narrates his inspiring autobiography, which focuses on both his early life and his spectacular career. He recaps the life events that influenced his choice to become an astronaut and captures the thrilling experience of landing on the moon.
For ages 7 - 12
Vincent's Colors with words and pictures by Vincent Van Gogh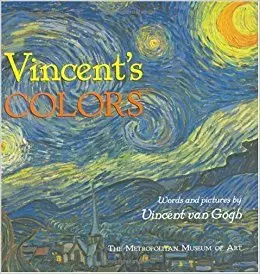 Okay, so this one falls more into autobiography but the words and paintings of Van Gogh give a glimpse inside the artist's one-of-a-kind head. Drawing from real letters Van Gogh wrote to his brother Theo, eight of the artist's beloved and important paintings are accompanied by lightly rhyming translations of Van Gogh's notes. Van Gogh, as many know, was troubled, but these insights are nice reminders of the joy he took in his work.
Kathleen Krull's biography series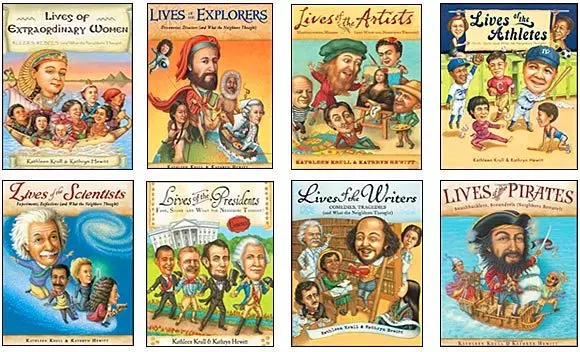 Lives of the Artists, Lives of the Musicians, Lives of the Writers, Lives of the Athletes, Lives of the Presidents, Lives of the Pirates, Lives of Extraordinary Women. For Ages 9 and up
Who was series - Scholastic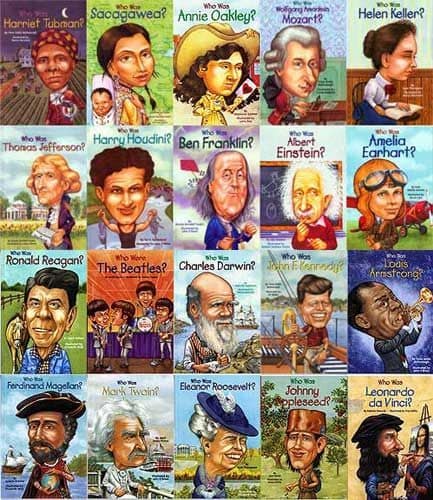 A peek into the lives of famous personalities in simple words with a lot of fun tidbits. Ideal for ages 5 - 8
A True Book – Biographies (Scholastic Biographies)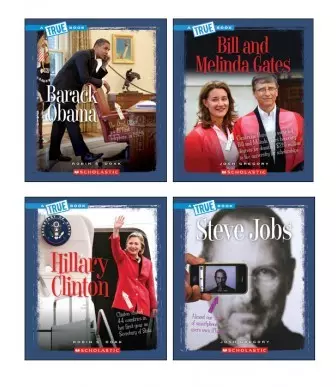 Explore the lives of some of the most important leaders and innovators in recent history with this exciting new True Book series. Fascinating text details the life stories and accomplishments of these world-changing figures, while photos provide visual context. Readers are also encouraged to think critically about these people's achievements and how they continue to affect our world today. For ages 8 – 10.
Last modified on Thursday, 09 July 2020 14:27

The Rabbit Hole Bookstore - Where children discover the magic of books! The Rabbit Hole Bookstore is a passionate initiative to bring the world of literature and books close to our children. We are an independent children's bookstore with children at the heart of everything we do. Created specifically to bond the child and the book and to allow children to encounter books in new and exciting ways, The Rabbit Hole brings with it specially curated children's books and other products that nurture creativity and a host of other skills and let the children explore the horizons of imagination and provide an opportunity to find their inner connection with the world of literature. Explore books and beyond at The Rabbit Hole!
Leave a comment
Make sure you enter all the required information, indicated by an asterisk (*). HTML code is not allowed.