Christmas Reads – Our favorite books for the Holiday Season!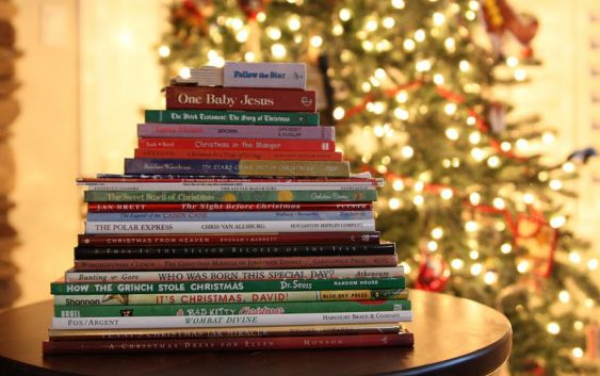 Warm your hearts with these holiday stories, from old classics to new delights. These books for kids ages 0-9 are about generosity, love, and friendship, and are perfect for the season, no matter what traditions you celebrate!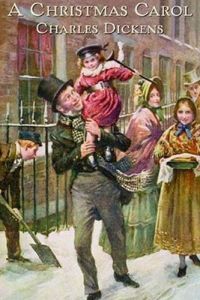 A Christmas Carol
by Charles Dickens
Ebeneezer Scrooge's literary villainy may not rank as highly as the likes of Patrick American Psycho Bateman or Clockwork Orange's Alex but remember – this is a man who actively despises Christmas! Luckily, a timely visit from the ghosts of past, present and future forces Scrooge to confront his more challenging personality traits in time for the festivities.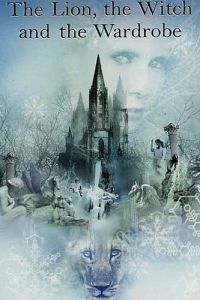 The Lion, the Witch and the Wardrobe
by C.S. Lewis



"'It's a magic wardrobe. There's a wood inside it, and it's snowing! Come and see,' begged Lucy."

Don't worry, Grandma hasn't left the Christmas port out, Lucy's only gone and found a portal to the mythical land of Narnia in the spare bedroom.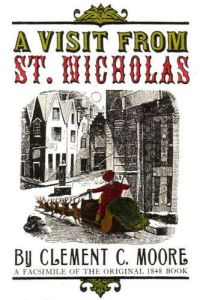 A Visit from St.Nicholas
A Visit From St. Nicholas
By Clement C. Moore



"Twas the night before Christmas, when all through the house, Not a creature was stirring, not even a mouse"

Until 1823, St. Nicholas – a balding Greek Orthodox Bishop who helped the poor, resurrected murder victims and weightlessly multiplied wheat – was a pretty serious figure. So, what happened? American academic Clement C. Moore gave Saint Nic a jolly, fat makeover, some new red velvet threads and eight reindeers in his ever-popular festive poem, making him the Santa Claus we know today.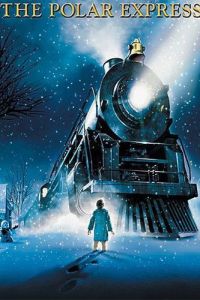 The Polar Express
The Polar Express
By Chris Van Allsburg



Young Billy's family doesn't believe in Santa and now even Billy is having his doubts. Luckily, a mysterious fun train arrives on Christmas Eve to take him to the North Pole to meet the big man himself. Tickets not available on the National Rail website.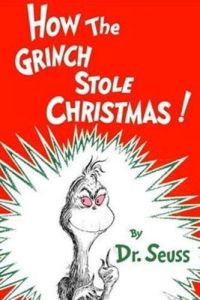 How the Grinch Stole Christmas!

by Dr. Seuss



Grinch, whose heart is two sizes too small, steals everyone's gifts because he hates Christmas. But Christmas is not about what's under the tree, it's about what's in our hearts, according to Dr. Seuss. Come December 25, the Grinch sees everyone is still filled with festive joy and he returns the festive booty, resulting in his heart growing three times larger. Sounds painful.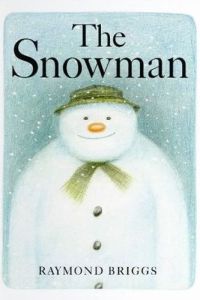 The Snowman

by Raymond Briggs



If you think the snowman in the John Lewis advert is impressive, wait until you get a load of this guy. And like the ad, it's all pictures, no words.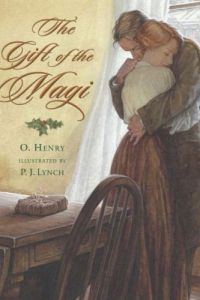 The Gift of the Magi

by O. Henry, 1905



It's Christmas Eve and the only decent way a broke Della can raise cash to buy her husband Jim a gift is to chop off and sell her L'Oreal-worthy locks. Freshly shorn, she splashes out on a fancy watch chain, only to find an equally cash-strapped Jim has flogged his timepiece to buy her a set of combs. The morals being; don't sell a body part to buy a Christmas gift and always keep the receipt.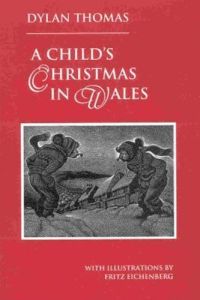 A Child's Christmas In Wales

A Child's Christmas In Wales
By Dylan Thomas



Childhood And Christmas Day In A Small Welsh Town, As Based On Dylan Thomas' Own Experiences. Not Sure What The Kids Of Today Would Make Of It Mind. No TV? No PSPs? What Did People Do For Fun?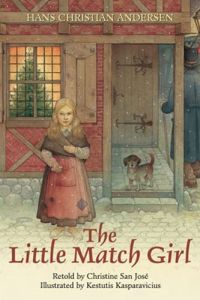 The Little Match Girl

by Hans Christian Andersen



Faced with going home for a beating or staying out on a freezing cold New Year's Eve to sell matches, the Little Match Girl lights her stock to keep warm and experiences wonderful visions of her late grandmother, the only person who ever showed her love. Terribly sad, terribly good.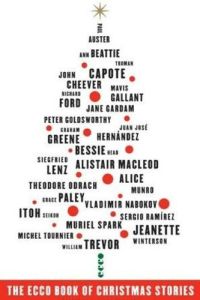 The Ecco Book Of Christmas Stories

The Ecco Book Of Christmas Stories
by Alberto Manguel



Like a literary version of Now That's What I Call Music!, this book comprises 23 Christmas stories by a random selection of acclaimed authors.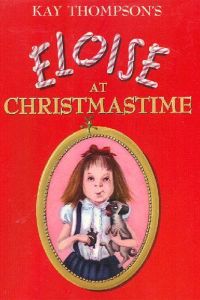 Eloise At Christmastime

Eloise At Christmastime

by Kay Thompson



"Oooooooooooooooooooo! I absolutely love Christmas!"

Six-year-old Eloise loves the festive season so much she scrawls 'Merry Christmas' all over the walls of the New York Plaza Hotel. She's not yet bought into the idea that Santa only visits good children, but she does narrate in cheeky festive rhyme.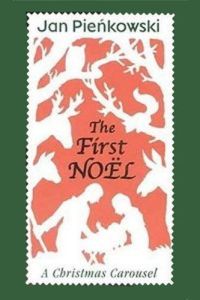 The First Noel

The First Noel
by Jan Pieńkowski



It's part carousel, part shadow box, part Nativity story. The Kinder Surprise of Christmas books.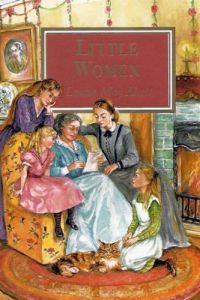 Little Women

by Louisa May Alcott



"Christmas won't be Christmas without any presents," grumbled Jo, lying on the rug.
Quite.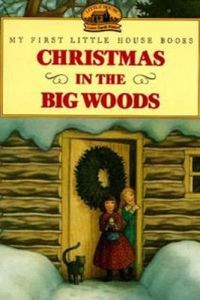 Christmas In The Big Woods

Christmas In The Big Woods

by Laura Ingalls Wilder



Little House on the Prairie does Christmas. For small children. More baking cookies and playing in the snow than going to Starbucks and wandering around Westfield.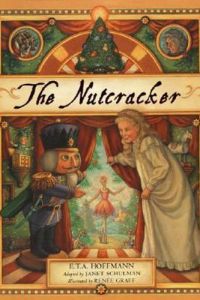 The Nutcracker

The Nutcracker
by E.T.A. Hoffman



"Snow was falling gently on the streets, and people were hurrying home, their arms filled with gaily wrapped boxes and paper parcels from toy stores, candy shops and bakeries". So begins the story of The Nutcracker, and with it the dreams of thousands of ballerinas.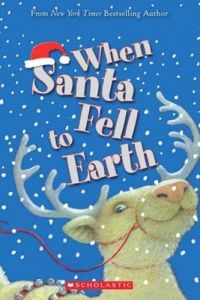 When Santa Fell To Earth

When Santa Fell To Earth
by Comelia Funke and Paul Howard



Santa's had better days. Twinklestar the reindeer has slipped the reins and the sleigh's crash landed. Good job local children Charlotte and Ben are around to help stop Yule Land's marauding gang of motor sledgers from ruining Christmas.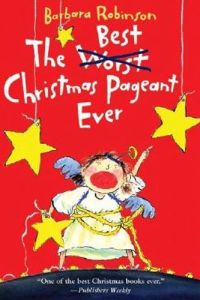 The Best Christmas Pageant Ever

The Best Christmas Pageant Ever
By Barbara Robinson



"The Herdmans were absolutely the worst kids in the history of the world"

They also want to play all the main characters in the community Christmas Pageant. Wholesome American fare from 1972, but don't let that put you off.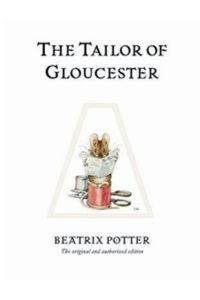 The Tailor Of Gloucester

The Tailor Of Gloucester
by Beatrix Potter



First published in 1903, this book tells the story of the poor tailor of Gloucester, too tired and ill to finish off the Mayor's Christmas wedding outfit. Good job there's a mischief of mice around to help out. Now you know where the idea for Bagpuss came from.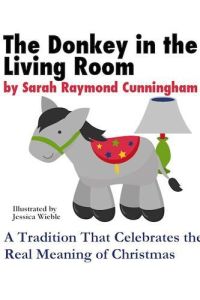 The Donkey In The Living Room

The Donkey in the Living Room

By Sarah Cunningham



A topseller, this new US kids book is for parents who want to introduce a Christian theme to the festivities. It's inspired by the author's family tradition of unwrapping individual figurines from a Nativity scene in the days leading up to Christmas. And it's got rhymes.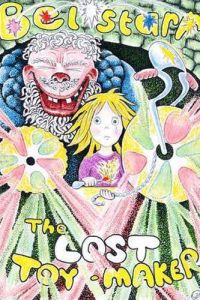 Belstarr The Lost Toymaker

Belstarr The Lost Toymaker

By David Jacks, Daniel Morrow, Stella Perrett



And if you want a new Christmas release for kids that skips religion, but still has rhymes, try the story of a lost toymaker called Belstarr. She holds the key to Christmas in her heart, but faces a battle with a ghastly beast called Drake Hausen, who has a plan to take over Christmas as his own.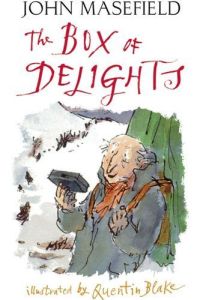 The Box Of Delights

The Box Of Delights

By John Masefield



Written in the 1930s by the then Poet Laureate, it's fair to say this one's a tad surreal. To summarise: boy hero heading home for Christmas; magic box; gang of crooks threatening to cancel Christmas; ancient greeks; bumbling policemen; pirates; good versus evil; snowy England. They made a TV version in the 80s. Apparently.

Here are some books about Hanukkah, Kwanzaa and other celebrations:

The Kvetch Who Stole Hanukkah by Bill Berlin

The Borrowed Hanukkah Latkes by Linda Glaser

The Christmas Menorahs by Janice Cohn

Seven Candles for Kwanzaa by Andrea David Pinkney

Celebrate Kwanzaa with Boots and Her Kittens by Alma Flor Ada and F. Isabel Campoy

Happy New Year's Everywhere by Arlene Erlbach

The Night Before New Year's by Natasha Wing

Cecil's New Year's Eve Tail by Marie Fritz Perry

Magic Tree House #32: Winter of the Ice Wizard by Mary Pope Osborne

The Mitten by Jan Brett

Dear Rebecca, Winter is Here by Jean Craighead George
Merry Christmas! Happy Holidays!

Last modified on Wednesday, 06 January 2021 16:33

The Rabbit Hole Bookstore - Where children discover the magic of books! The Rabbit Hole Bookstore is a passionate initiative to bring the world of literature and books close to our children. We are an independent children's bookstore with children at the heart of everything we do. Created specifically to bond the child and the book and to allow children to encounter books in new and exciting ways, The Rabbit Hole brings with it specially curated children's books and other products that nurture creativity and a host of other skills and let the children explore the horizons of imagination and provide an opportunity to find their inner connection with the world of literature. Explore books and beyond at The Rabbit Hole!
Leave a comment
Make sure you enter all the required information, indicated by an asterisk (*). HTML code is not allowed.