Friday, 04 May 2018 16:01
Moonshot: The Flight of Apollo 11 by Brian Floca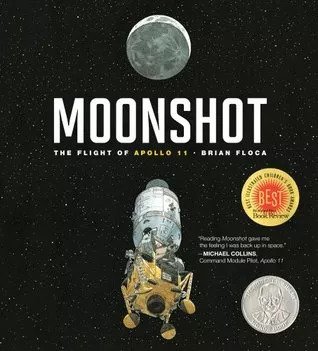 Moonshot : The Flight of Apollo 11 by Brian Floca is the story of the first American manned moon landing, Apollo 11 in 1969. It's told in a simple manner and doesn't contain too many facts for young readers. Floca manages to make you feel, with both words and pictures, as if you're right there the day Apollo 11 lifted off for the moon. The illustrations are very detailed and the story is written in poetic form. For older kids, there's the more complicated story including facts and troubles they endured on their trip toward the end. In addition, the documentary/film "Moonshot" on DVD by The History Channel, is perfect for older kids and adults. You can watch a read-aloud of this book too.
Friday, 02 March 2018 13:16
Happy birthday, Dr. Seuss!
March 2 is the birthday of the late children's book author Dr. Seuss. Not that we need an excuse to read any of his classics, but Seuss's birthday is a fun time to enjoy them with your kids and, maybe, delve into the life of the author himself.
Born Theodor Seuss Geisel on March 2, 1904, Dr. Seuss is the most beloved children's book author of all time. He began his career as a magazine and advertising illustrator. During World War II, he even worked in the animation department of the U.S. Army, work that later earned him an Academy Award.
His first children's book was published in 1937: "And To Think That I Saw It on Mulberry Street." After the war, he focused solely on children's books, bringing generations to the familiar titles we know so well. By the time of his death in 1991, his works had sold over 600 million copies and had been translated into more than 20 languages.
Dr. Seuss inspired the imaginations of millions of young readers through his mastery of wordplay and rhyme. From classics like "The Cat in the Hat" and "How the Grinch Stole Christmas," to stories that taught valuable lessons like "The Lorax" and "The Butter Battle Book," Dr. Seuss' books are a must read for every child.