Bookish Xmas – Ideas for Christmas Trees with Books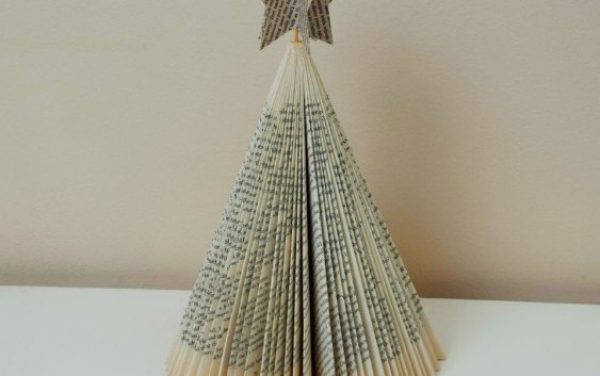 Want to try some interesting new XMas trees for your home this season? Get the books down from your bookshelves to try these clever ideas we got from Pinterest.  Go ahead and show off your books with some of these fabulous ways to use books as Christmas decorations!
Stack your books against the wall, add a star, some lights and your tree is ready!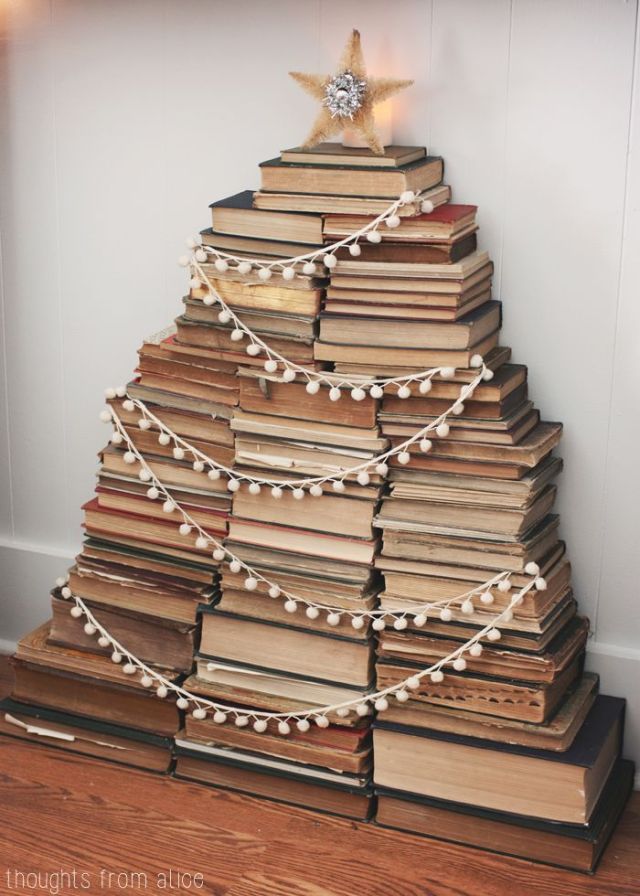 Source: http://www.thoughtsfromalice.com
These folded mini-trees can be made easily with old books!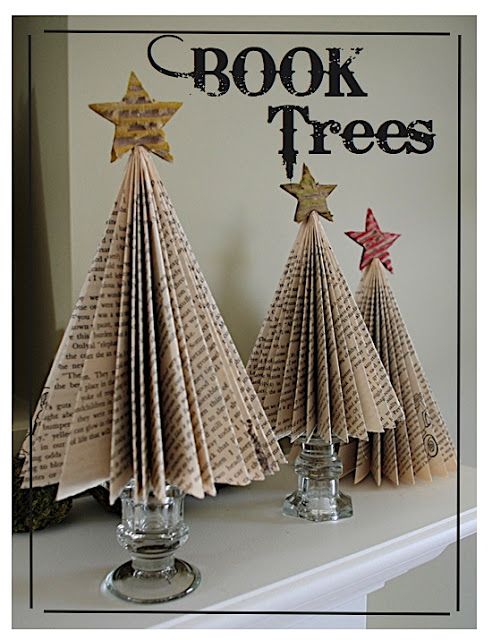 Source: http://creativetryals.blogspot.com
Arrange your books from largest to smallest, stack up a short stump, open your books and get stacking! Quick and easy!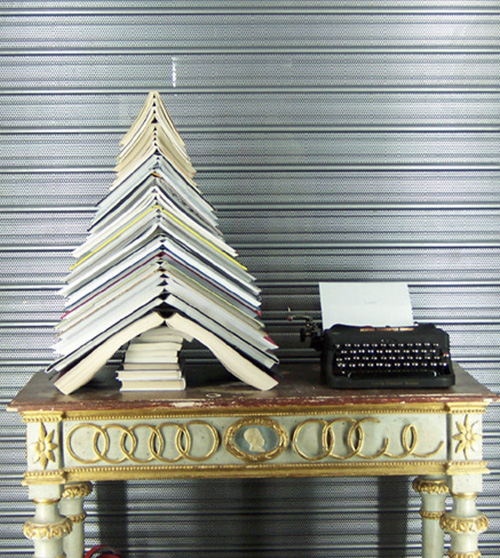 Source: http://twigandthistle.com
This lovely tree is made with tiny crumpled pages and a foam cone as a base!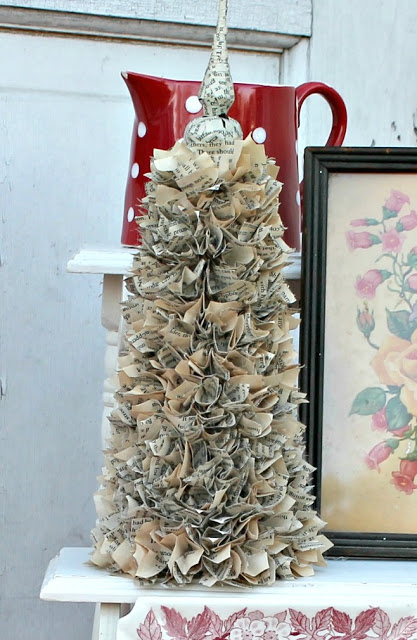 Source: http://20northora.blogspot.com
How charming are these layered trees?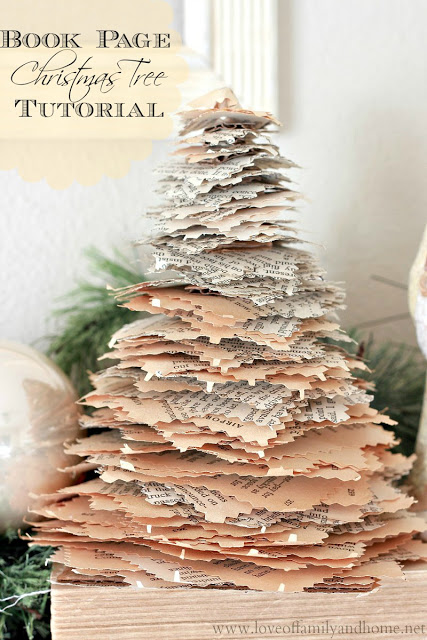 Source: https://loveoffamilyandhome.net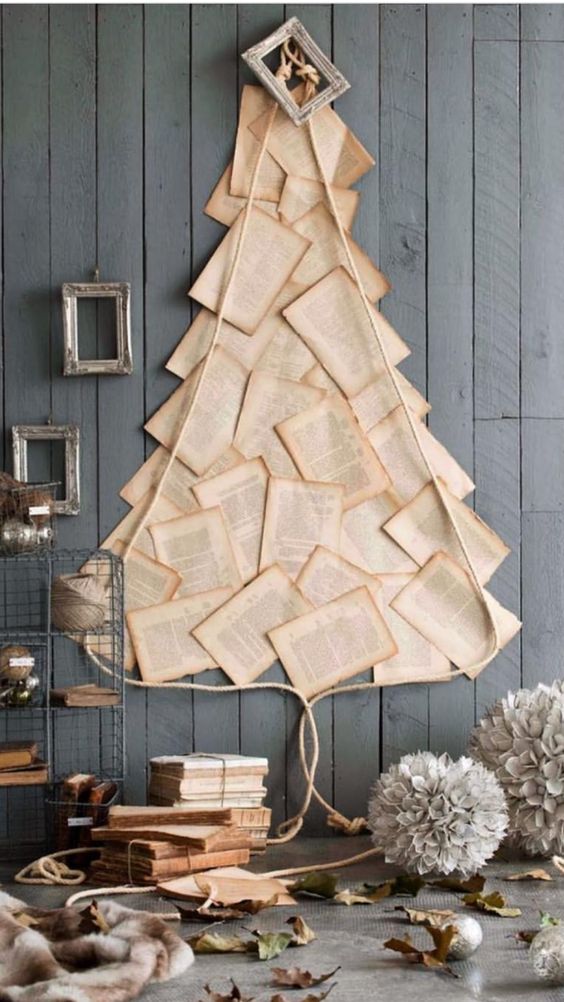 Source: https://in.pinterest.com/pin/688065649295899233/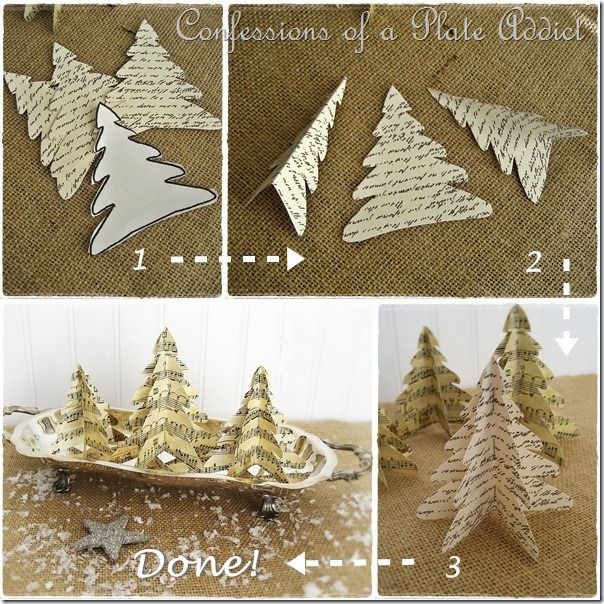 Did you enjoy this peek at lovely and easy DIY Christmas trees? Do you have more ideas? Share it in the comments.
Last modified on Wednesday, 22 January 2020 12:36

The Rabbit Hole Bookstore - Where children discover the magic of books! The Rabbit Hole Bookstore is a passionate initiative to bring the world of literature and books close to our children. We are an independent children's bookstore with children at the heart of everything we do. Created specifically to bond the child and the book and to allow children to encounter books in new and exciting ways, The Rabbit Hole brings with it specially curated children's books and other products that nurture creativity and a host of other skills and let the children explore the horizons of imagination and provide an opportunity to find their inner connection with the world of literature. Explore books and beyond at The Rabbit Hole!
Leave a comment
Make sure you enter all the required information, indicated by an asterisk (*). HTML code is not allowed.