6 Ways to Enjoy the Holidays with your Children – Fun Activities for Parents and Kids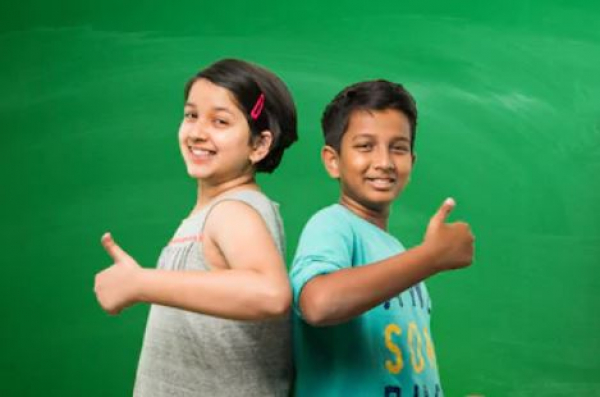 Are your children's schools closed for vacation? Wondering what to do to keep your kids constructively occupied during the holidays? Are you concerned that the children will be bouncing off the walls in sheer boredom during the school holidays? Or they'll be glued to the telly or gadgets all day long? Here are some ways to keep them entertained, active and out of trouble and at the same time spend time with them!
6 Ways to Enjoy the Holidays – Fun Activities for Parents and Kids
PLAY
Put together a Jigsaw Puzzle
Jigsaw puzzles are a great opportunity for some quiet time! It helps increase concentration too. So grab a jigsaw puzzle and put it together with your children.
Play Indoor Games
Playing board games with children have a huge list of benefits. And nothing can beat the quality time you give your children when you play with them. Play Pencil and Paper games, Word Games or these traditional Indian games and let your children enjoy a bit of heritage as well. You can also set up simple indoor games like bowling, floor hockey or mini-golf, which are easy games to play in the house without as much risk of breaking things. All you will need to do is to prep the room, and the kids will be able to enjoy some of their favorite outdoor sports in the house. Make play even more fun by inviting their friends or cousins over.
Outdoor Games
Get the kids outside and running off some energy with some fun outdoor games. Give them each a pile full of beanbags and tell them to have a "snowball" fight. Or go to the park and play!  Have fun playing  Leaf Hunt or Scavenger hunt in the park.
READ
Tell stories or Read Aloud Books
Grab some favorite books and set up a comfortable little reading corner in your home. You can sit with your children and read to them, even experimenting with using different voices for each character, or you can all take turns reading.  Choose some fun stories and tell them to your children. You can even encourage your kids to turn it into a play with puppets and put on a show!
Read in a library
Visit your local library and check out books on winter themes. Then come home and take turns reading to one another. Bonus: use your phone to record one another reading and then save the recordings for bedtime stories on a night when you're extra exhausted.
MAKE
Indulge in DIY Art and Crafts
Bring out the markers, craft papers, and stencils and enjoy drawing, sketching or simply doodling. Help children try out Origami or fill in a coloring book. Make a list of specific things you want to make and encourage your kids to make them. Try these ideas:
Make a scrapbook of cherished photos
Knit, Sew or Embroider – Look up videos and help your children learn to knit or sew. Embroidery and cross-stitch kits are also great activities.
Sculpting – Use clay or play-dough and get sculpting. Try this unique idea of making igloos out of sugar cubes. Let your children suck on a sugar cube for an extra treat if you'd like. Get more creative with your sugar sculptures by making some "glue" with powdered sugar and water.
Make a Stop Motion Video – Use toys, Lego blocks, Play-Doh, etc as characters. Take one photo at a time with a basic digital camera. Import the photos to a simple movie maker software and shorten the photo duration to one second or one frame. Then add voiceover and music. That's it. Your movie is ready!!
Cook and Eat
Bake something – Bake yummy cakes or make a dessert together. Try making brownies, cookies, or cupcakes or cotton candy, ice cream, chocolates. There are so many yummy options for an after-meal treat that you can enjoy making and eating together.
Make Homemade Soup – Soups are healthy, delicious, easily digestible comforting nutritional food for kids during the rainy/winter season and when they have a common cold. Soups are even the best choice when the child is fussy about food or eating vegetables.  Try some of these healthy, easy to make soup recipes with your children and enjoy them together!
DO
Sleepovers and Pyjama Parties
You can let your kids have their friends and cousins come over for a sleepover. You can do some classic sleepover events, too, like building a pillow fort to sleep and play in, star gazing, watching movies, and much more.
Camp out in the terrace, balcony or living room
How fun would it be for the whole family to have an evening camping in the terrace (or balcony or living room)?  Move the furniture out of the way and set up a pop-up tent. Then gather up pillows, blankets, snacks, books and any other for activities and camp out in your home!
Movie marathons
It's easier than ever to have a movie marathon, what with movie streaming at your fingertips! Cozy up on the couch with your children and watch your favorite flicks!
Magic tricks for kids are a great way to keep your family entertained. Try these easy and fun magic tricks.
Scrapbooking is one of the best activities for the holidays. Think about organizing all those boxes of unorganized photos or artworks! Children can make scrapbooks of their holiday experiences too.
There have been many studies on the positive effects of having an attitude of gratitude. A great thing to do is start each morning by listing five things you are grateful for. There is always something to be grateful for!
Take a look at your master bucket list and determine which of those goals will be a high priority in the new year.  Read about ideas for areas children can explore for some simple and practical ways to help them make resolutions.
Get Organised
Set aside one day and get your kids to put their things in the right place. Clean out wardrobes, toy boxes, and bookshelves. A great way to gets kids to sort out their mess and learn about things that they use and how they can refuse, reduce, reuse and recycle.
Draw out your family tree
This is a great activity for older children. They can make this on chart paper or on their computers using a template. They can go back as many generations as they want depending on how complex they want the family tree to be. It's interesting to learn the names and ages and relationships in one's family – going back to great grandparents, granduncles, and aunts. Rummage through old picture and add those too if possible.
What better way to stay in touch with grandparents, hone writing skills and make a great gift for the rest of the family? Get children to interview grandparents (or even aunts and uncles) and write their biographies!
EXPLORE
Take a short weekend trip
Whether you take a quick drive to a nearby resort or you take a short trip with the family, getting out of town is a great way to shake things up a bit. Changing up your routine and seeing a change of scenery will help revitalize your children's spirits and get them excited and active again.
Do some research on local museums and then go and visit one. A great day trip of fun and learning!
Ancient monuments and buildings make a city stand out and its citizens proud of their history. These places are assets and must be protected and conserved. A visit to these sites with your kids is bound to make them learn about their rich heritage.
Tour your city
Tour your city and admire the holiday decorations and lights around. You can take a walk in a market or head to a mall. Visit any fairs or exhibitions in town. Spend your day at a Zoo, National Park or botanical park. Have a picnic in the park. There are many places to explore around you!!
SHARE
Write a Thank You Note to Someone Who Deserves It
Very often we want to tell a relative or friend how we feel. Take this time to write a thank you to show your appreciation for a job well done. Get children to write thank you or even simple appreciation notes to friends or cousins.
Do a Random Act of Kindness
Random acts of kindness are some of the most fulfilling and most humane and human things you could ever do. Especially when it is done for a complete stranger. The possibilities are endless. Look at your local community and see what it is they need the most. Try these ideas:
Donate some food, toys or clothes
Run an errand for an elderly neighbor
Go to an animal shelter or zoo and help out for the day
You can send an email or a text, but nothing can beat a good old-fashioned handwritten letter. It oozes out warmth and love. Share some love by writing a letter to a friend or relative. Extend this idea by getting children to make greeting cards and send them out!
Tutor Someone
Children can teach something to other less privileged children. Choose anything, a subject or skill or simply basic knowledge to the house-help or her children. This is a great idea for older children, who can even extend this idea to conduct evening classes in the holidays!
---
Got any more ideas? What did your kids do during the holidays? Share it with us!!
Last modified on Wednesday, 22 January 2020 12:35

The Rabbit Hole Bookstore - Where children discover the magic of books! The Rabbit Hole Bookstore is a passionate initiative to bring the world of literature and books close to our children. We are an independent children's bookstore with children at the heart of everything we do. Created specifically to bond the child and the book and to allow children to encounter books in new and exciting ways, The Rabbit Hole brings with it specially curated children's books and other products that nurture creativity and a host of other skills and let the children explore the horizons of imagination and provide an opportunity to find their inner connection with the world of literature. Explore books and beyond at The Rabbit Hole!
Leave a comment
Make sure you enter all the required information, indicated by an asterisk (*). HTML code is not allowed.