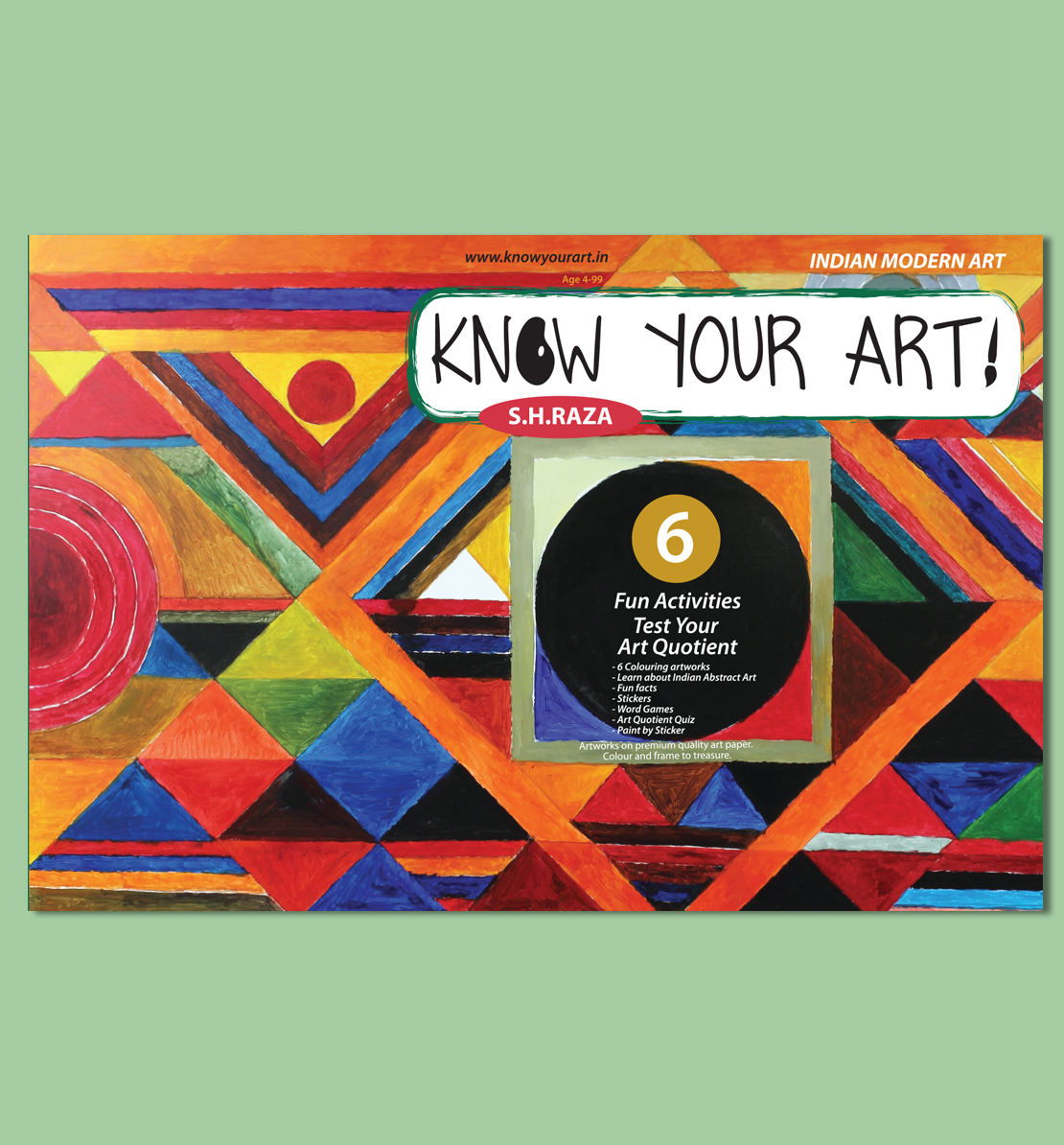 A Do it yourself art kit for ages 3-99 which teaches them about the master Indian artist S.H.Raza. Learn about why Raza created the Bindu series, colour and frame his meditative artworks. By recreating some of his famous works you learn to recognize the style of this master artist.

S.H. Raza Kit
• 6 colouring activity sheets on artist paper
• Stickers to embellish and decorate portions of the artwork
• Fun fact sheet, quiz and instruction booklet
• Modern Art Word Search
• Art Quotient Quiz
• Paint by Sticker extra foam activity to enhance fine motor skills
• Enhance your fine motor skills with a mosaic art activity.