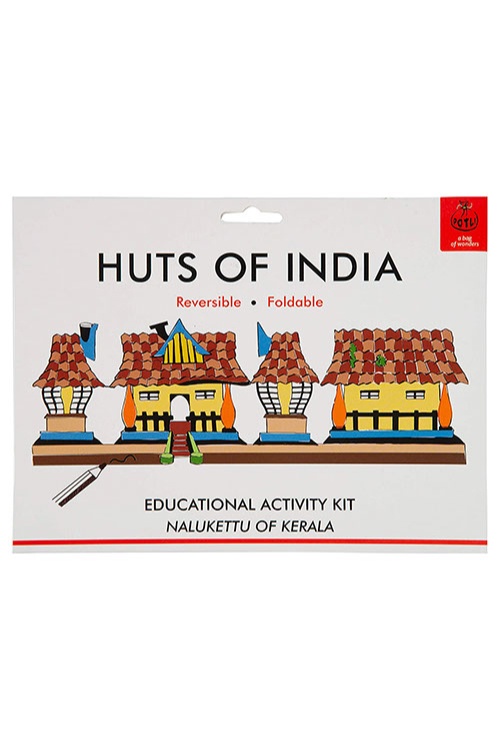 DIY Origami Huts of India - Kerala- Nalluketu houses



This is an EDUCATIONAL DIY KIT to make children aware of Indian Culture and Sustainable architecture through fun activities.

With this DIY Origami Kit, you could teach your children how to color into the lines of the picture and patiently assemble the house together, getting them to engage with crafty handiwork while learning about the history of the Kerala houses. This activity will not only enhance your child's sustainability awareness and critical thinking, but it also stimulates creative thinking and encourages them to use their hands and create something. And maybe next time you take them on a trip to the state of Kerala, they might be able to point out a Nalluketu somewhere in the colorful villages of Kerala.

MATERIALS
Paper

SIZE & WEIGHT
19.5 x 24.1 x 1 cm
68 gm

AGE
7 years and up

CARE INSTRUCTIONS
Adult supervision needed as the kit contains small parts , and to read from the facts sheet

PACKAGE INCLUSIONS
A colouring template and a facts sheet about vernacular architecture.