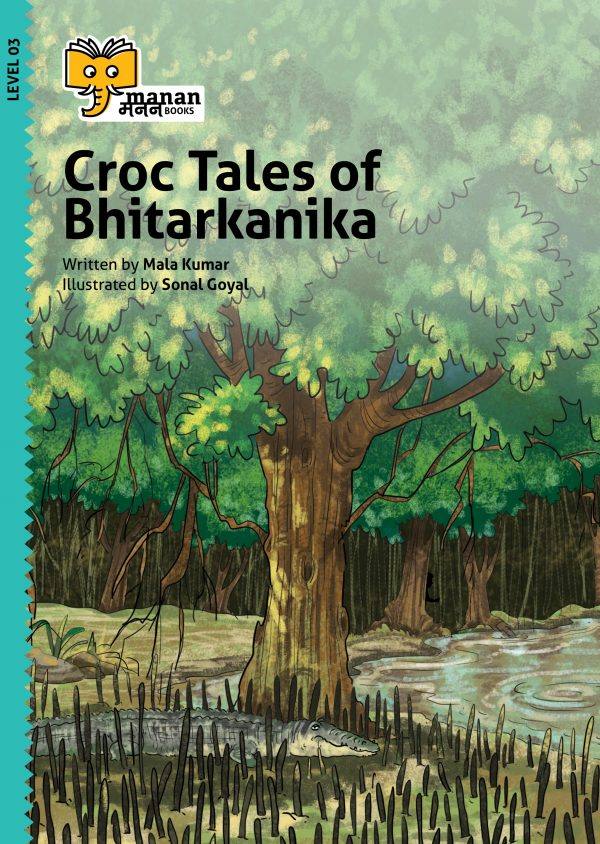 Urja Series - Croc Tales at Bhitarkania



The Urja series is a set of five fascinating books set in different parts of India where Sanjana and friends learn how we use energy in all that we do. What is the best form of energy for different needs? How can we understand these needs and find efficient ways of energy production? How can we design things intelligently by asking the right questions? These books provide a peek into the world of problem solving. They show us that it is fun if we can find solutions from the world around us. Young readers will be encouraged to think for themselves even as they enjoy the stories. They will see themselves in the settings deeply rooted in the Indian landscape. The stories and the questions make for a real work out for mental muscles... without the pain!

CROC TALES AT BHITARKANIA

Written By Mala Kumar
Illustrate by Sonal Goyal

Sanjana has just moved from big and bustling Bengaluru to Kendrapara in Odisha, famous for its mangroves.
Mangroves are fascinating places teeming with strange flora and fauna. In this place where sweet river water
mingles with salty seawater, Sanjana finds inspiration. As she discovers the 'inventor' in her, she and her friends also learn that tragedy and danger are only a heartbeat away in this green and muddy world. Bimal Da, the boatman becomes their teacher revealing secrets about the mangroves but they learn a more important lesson.
Meet Sanjana and her friends as they roam this mysterious land and find how nature abounds with ideas for new things to invent!
THEME
Environment / Conservation
SERIES
ITEM CONDITION
TYPE
READING LEVEL
Middle Readers (Ages 7-12)
FORMAT
BRAND
| | |
| --- | --- |
| Dimension (L x W x H) | 0 x 0 x 0 |
| Weight | 0 |